Wowsers, is all we can say to this one; Norwegian start-up FXI has revealed its new prototype, codenamed 'Cotton Candy', a cloud-client on a stick (we can see where the name came from).
This small, feature packed unit essentially encases a dual-core 1.2GHz ARM Cortex-A9, equipped with a quad-core ARM Mali-400MP GPU, 1GB RAM, MicroSD reader, WiFi b/g/n, Bluetooth 2.1 + EDR, USB and HDMI outputs. Thanks to the Mali GPU, the unit is able to decode 1080P MPEG4 and various other video formats and will run either Android or Ubuntu Linux.

The hardware itself is rather impressively not at all dissimilar in both functionality and power to the acclaimed Samsung Galaxy S II smartphone. What makes the Cotton Candy special, however, is the functionality of its software, which is to act as a cloud-client on-the-go. The idea is that be it a PC running Windows, Linux, Mac, an Embedded device or just simply a TV in-front of you, you will be able to connect the Cotton Candy straight into the USB port of a PC or the HDMI of a TV and suddenly this device becomes a portal to the cloud, essentially allowing you to carry your own personal OS with you, to run on any device and have the same experience each time.
The software is by default the Google Android operating system and so when you connect the Cotton Candy, you will essentially be seeing an Android desktop. Bundled with this will be applications to allow sending and receiving data to and from the cloud, be it content too large or dynamic to carry around physically on a small device or data you wish to share or backup. Control of the Cotton Candy when plugged into a unit without a keyboard or mouse is possible through the use of WiFi and Bluetooth peripherals or from a mobile phone.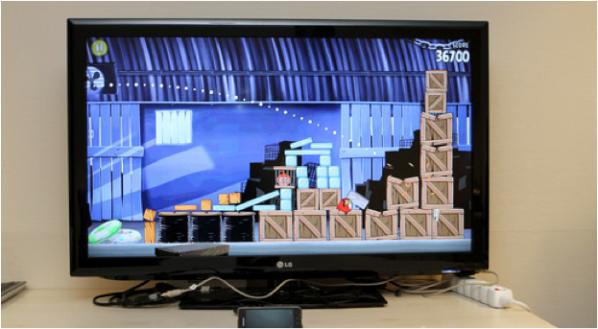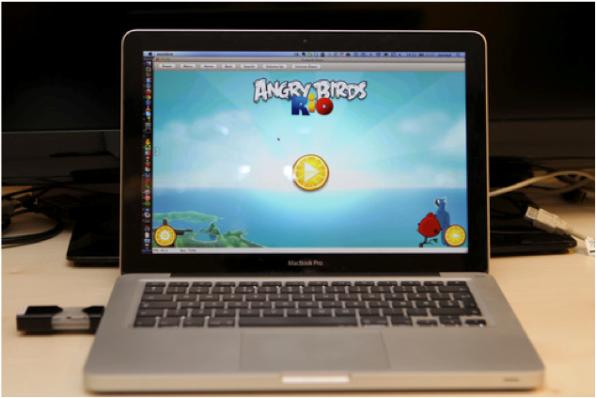 We are truly impressed by the concept of this device, it weighs only 21 grams and is expected to be available in volume during the second half of 2012, with suggestions that it will likely be priced sub-$200. Though we will note that to plug into a TV, USB power is required, which does mean carrying an adapter around, or if you're very lucky the TV may have a USB port.