Asus has launched the all-new Chromebox 3 range of Google Chrome powered mini desktop PCs. Highlights of the new 'NUC-style' devices are that they now come packing a range of 8th Generation Intel processors, with up to 16GB DDR4, and 256GB of M.2 SSD storage. They now offer USB 3.1 Type-C connectivity - capable of fast data transfers, power delivery and DisplayPort connections. And last but not least the Chrome OS is touted as secure and always up to date and it now includes Google Play Store support to access popular smartphone apps.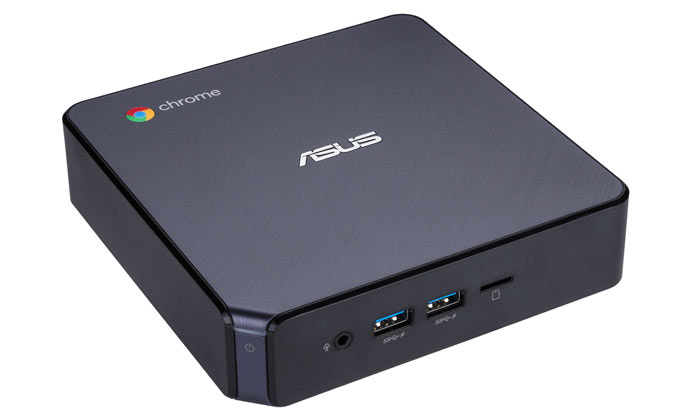 The new range of Chromebox 3 desktops provide a wide choice of processors, from the humble 2C/2T Intel Celeron 3865U with 1.8GHz base frequency, through 2C/4T Intel Core i3-7100U and 4C/8T Intel Core i5-8250U processors, to the 4C/8T Intel Core i7-8550U with 4GHz boost frequency. All these processors come packing Intel HD Graphics 620, except for the Celeron with HD Graphics 610. Whichever machine you choose it will support 4K Ultra HD displays. The Celeron model also has only one DIMM slot (rather than two) and has fewer USB 3.1 ports.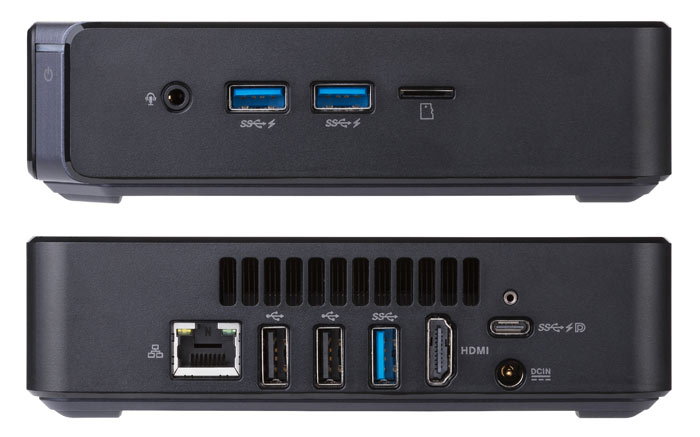 Measurements for the Chromebox 3 desktops, are all the same, irrespective of internal specs. They are 148.5 x 148.5 x 40mm, so you could sit two side-by-side without going off the edges of an A4 sheet of paper. They weigh in at 1kg. For reference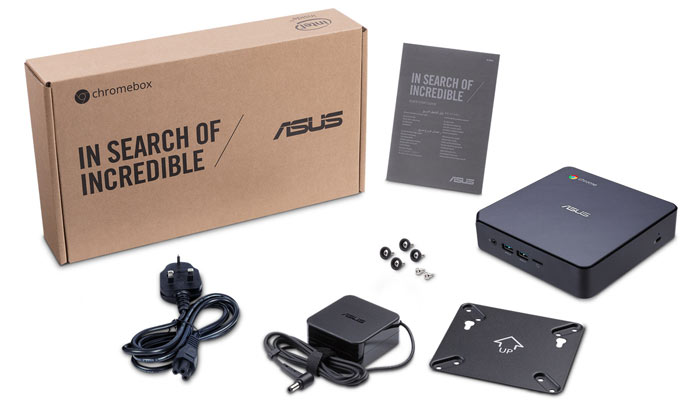 In its email to HEXUS, Asus said that the full range of Chrombox 3 computers is now available for pre-order from eBuyer. The inc VAT price is shown for each model below. Stock is expected from 15th June onwards.
CHROMEBOX3-N003U: Celeron 3865U / 4GB DDR4 2133MHz / 32GB M.2 SSD / Intel® HD Graphics 610 / CHROME OS / Intel Dual Band 802.11ac + BT4.2 / VESA. £249.99
CHROMEBOX3-N004U: i3-7100U / 4GB DDR4 2133MHz / 64GB M.2 SSD / Intel® HD Graphics 620 / CHROME OS / Intel Dual Band 802.11ac + BT4.2 / VESA. £449.99
CHROMEBOX3-N005U: i5-8250U / 8GB DDR4 2400MHz / 128GB M.2 SSD / Intel® UHD Graphics 620 / CHROME OS / Intel Dual Band 802.11ac + BT4.2 / VESA. £569.99
CHROMEBOX3-N006U: i7-8550U / 16GB DDR4 2400MHz / 256GB M.2 SSD / Intel® UHD Graphics 620 / CHROME OS / Intel Dual Band 802.11ac + BT4.2 / VESA. £799.99