IDF Spring 05: Concept PCs
IDF Spring 05: Concept PCs



Intel have always built technology platforms to explore the future of emergent technologies in a bid to deliver a timely solution to future needs.

Intel's mobile initiative, which we have covered in the past at IDF, features the Newport and the Florence solution which is somewhat of a coffee table PC, but without the women's magazines and cup rings.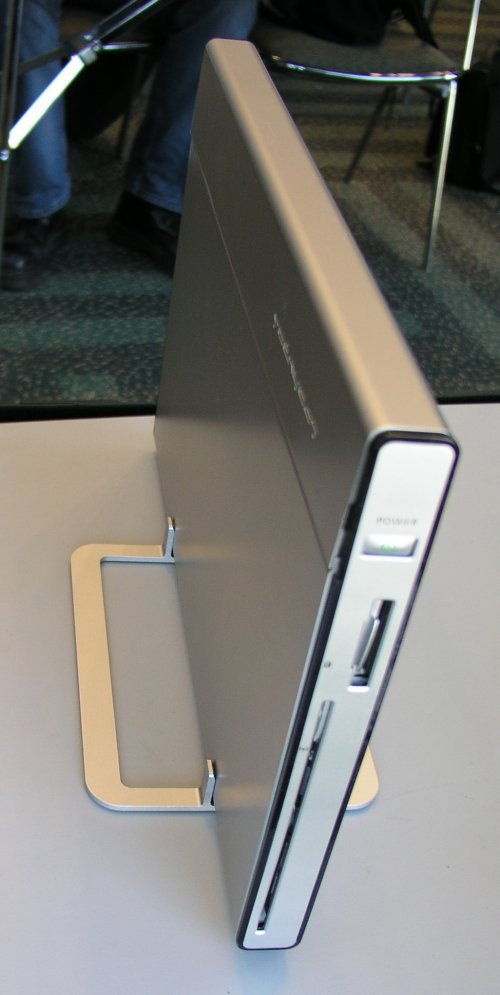 In the digital office space Intel tried to continue their work in previous generation technology with cameras, microphones and biometric finger print sensors. Intel believe that one advantage of these systems is that you use the system at the beginning of the day - with multiple logins to make sure it is secure. Then during the day you use a "quick login" if you need to.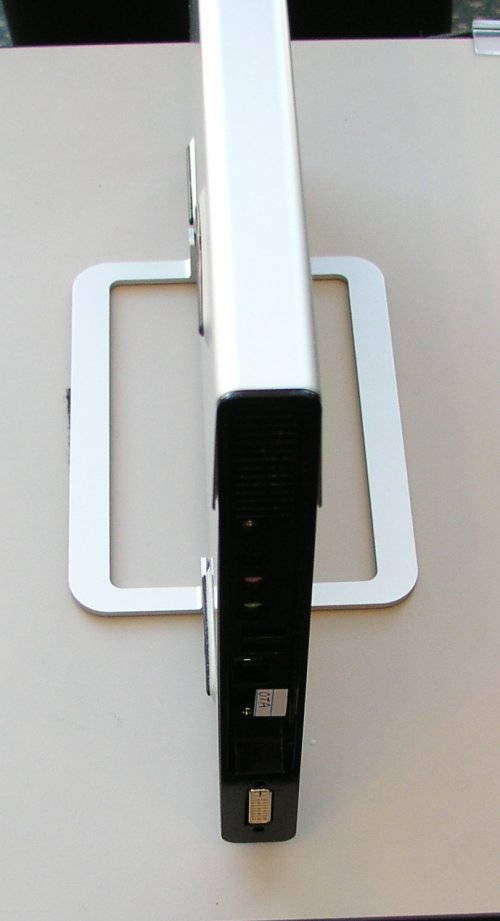 Intel also believe that corporates want systems which are easy to manage and maintain for security and software audits. The job of managing these solutions is getting increasingly more difficult. Intel believe that the convergence of the Napa platform and these problems is a solution which is in their concept PC.

The concept PC has a built in light system which can identify when the active management has kicked in. While the average user likes to go 'ooh' at the pretty lights, these ones actually mean something, they inform the user what has happened. So instead of panicking the user when the system is taken offline they are designed to allow the user to see what is happening. There are other initiatives which these machines give to full active management support.

The other initiative we talked about earlier is that of one logical device which allows one button syncing with other devices. So you can route the camera on your cell phone straight to your laptop. The idea is that when people are working on projects as team - they can use their notebooks as a gateway and then use their cell phone camera to be able to show the concept - so you can have real life view on things. Of course, there would never be anyway that you'd be able to show the entire office the extremely hot babe who just walked past your car while you were out on the road… obviously.

Intel have created a series of software stacks which can make it easier for the notebook and the handheld to connect as services which can be used. These software stacks will enable each device to use the other as a 'port', like a modem from your cell phone. Intel also want users to get critical information up and off the handheld, so if someone sends you an email when you're walking along, it'll pop up on your PDA. This is an extension on Intel's extended mobile access. Intel want to expand this as a cross operating system solution - so giving full expansion to using video and also data movements.

The other series of lights which is on the concept PC show when communication is happening between the laptop and the mobile device - similar to that of a hard drive activity light but more detail than on and off and flicker, flicker, flicker, this will show the syncing of the data.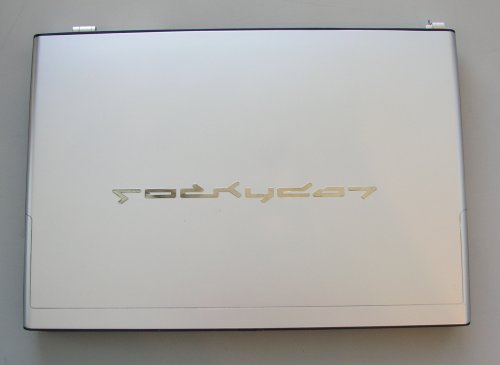 Intel believe that the clamshell notebook is still the ideal solution for the office user. Intel took this one step further and created a powerful digital office PC.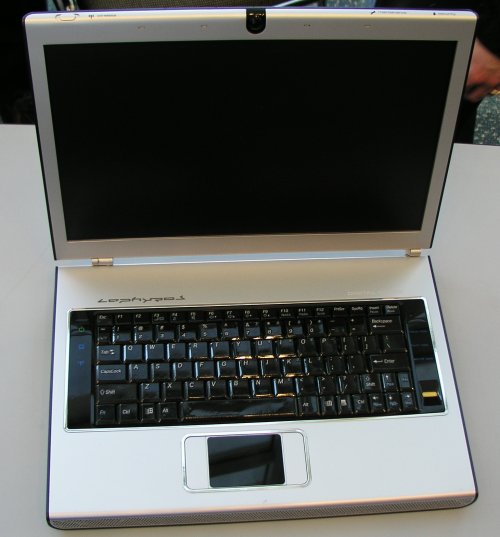 So instead of having a screen - you take the exact motherboard and put it in a chassis - this gives higher return on development costs of creating a laptop. This would enable one software build across all platforms (due to them being in essence the same system).

At previous IDFs, Intel have shown us a mobile solution which is for the home and is a 17" screen which can be carried around the home with full digital support.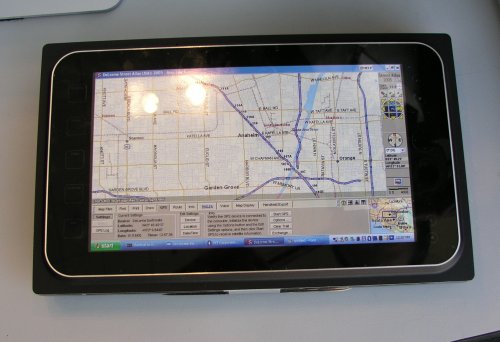 Intel today showed a new 'on the go' PC which has all the ability and functionality of their previous generation 'in the house' system. This new system has a login via a biometric finger sensor and runs entirely via touchscreen.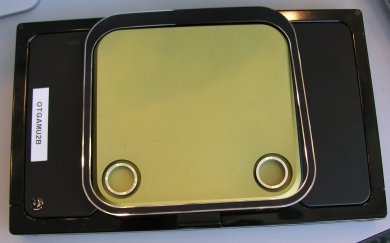 This system does not have a keyboard but it does have a GPS, a camera, Bluetooth and WiFi support.





It uses the screen for the speaker. This is an entertainment system which is on the go, so the kids can use it in the car or for anything else which you need to you can have while on the move.