Storage specialist Lacie has launched the '12big' at the National Association of Broadcasters (NAB) show in Las Vegas. The Lacie 12big is a professional 12-bay desktop RAID storage unit which connects via Thunderbolt 3 and provides up to 96TB of capacity. This device is aimed at video professionals working with 4K, 5K and/or 6K cameras. Lacie boasts that the 12big has 50 per cent greater capacity than any competitor solution but provides "extraordinary reliability and data availability to safely store and edit massive amounts of ultra hi-res footage," backed by a 5-year warranty.

"LaCie is committed to helping video professionals master ever-increasing data demands by ensuring their irreplaceable data is secure, available on demand and always driving value," said Tim Bucher, Senior Vice President of Seagate and LaCie Branded Solution. Bucher went on to explain that there are greater demands upon storage than ever, thanks to the pursuit of higher resolutions, 3D imagery, higher dynamic ranges and faster frame rates. Intel's Director of Thunderbolt Marketing, Jason Ziller, backed Lacie's efforts and said he was "thrilled to see LaCie push the boundaries of speed, video bandwidth and compatibility with its latest Thunderbolt storage solution".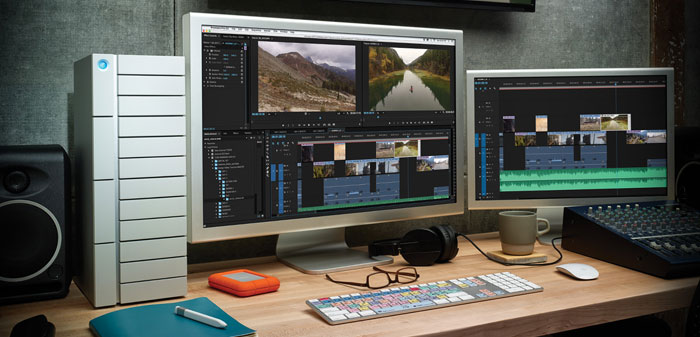 The Lacie 12big is capable of great performance from its Seagate enterprise class hard drives. It is equipped with a hardware RAID controller and 7200RPM drives and can provide speeds of up to 2600MB/s and 2400MB/s in RAID 5. In application tests RAW footage from a Blackmagic cinema camera was imported into Adobe Premiere Pro in the fraction of the time it might take using alternative storage solutions.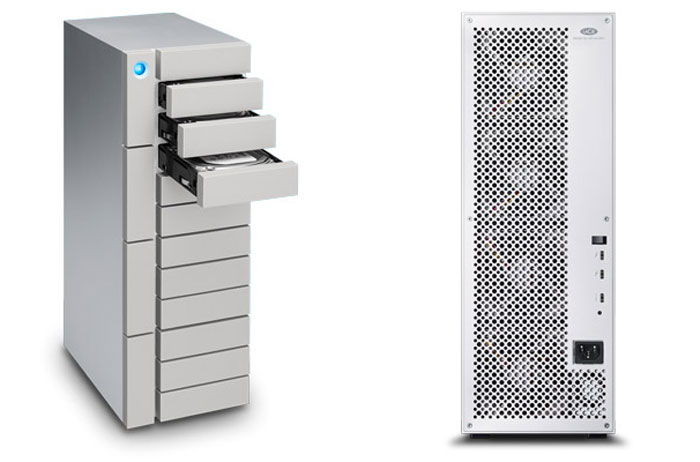 On the front of the LaCie 12big there are drive status LEDs to keep track of drive health and RAID build status. Drives are easily accessed from the front of this aluminium tower enclosure. Your RAID hardware configuration can be easily managed to prioritise speed, security and available capacity via LaCie RAID Manager. Inside, at the rear, there are four thermoregulated fans sending warm air away from the drives. Lacie has fitted the 12big with 2x Thunderbolt 3 interfaces and 1x USB 3.1 interface and supplies a USB-C to USB adapter cable for your convenience.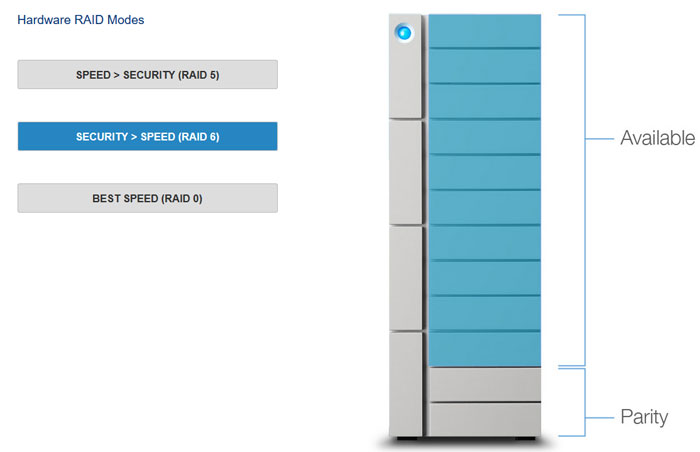 The LaCie 12big will be available this summer in 48TB, 72TB and 96TB capacities. Pricing is yet to be announced.