Mushkin plans to launch one of the highest capacity SSDs on the market at an unbeatable price, according to The Tech Report. A solid state drive prototype was showcased at the CES 2016 last week which offered a capacity of 4TB at an estimated retaili price of $0.25 per gigabyte. This US$500 drive is said to be destined for market in Q2 this year.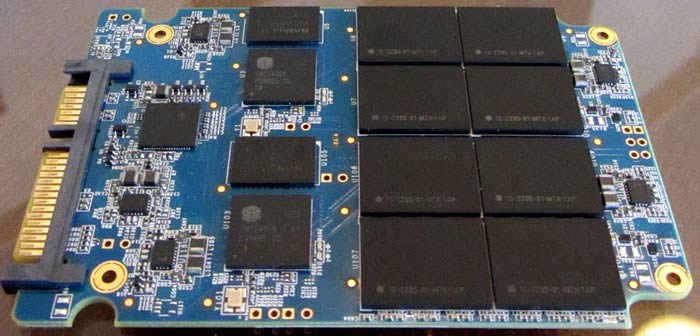 At the CES Mushkin said that its 4TB drive would be basically made up of two of its new Reactor 2TB SSDs on a single PCB. The drives would be joined by JBOD onboard RAID config and be seen by your system as a single volume.
The new Mushkin Reactor drives utilise 15nm 3D MLC Flash and updated Silicon Motion SM2246EN controllers which can address up to 2TB of storage apiece. Individually such drives can provide speeds up to 560MB/s read and 460MB/s write, however the JBOD joined 4TB device suffers quite a drop in access speeds. The Tech Report says that the conjoined drive offers only about 10K IOPS so would be best suited to applications such as video recording or bulk media storage. To illustrate the drop in IOPS caused by JBOD, last year's 1TB Mushkin Reactor achieved about 75K IOPS in tests.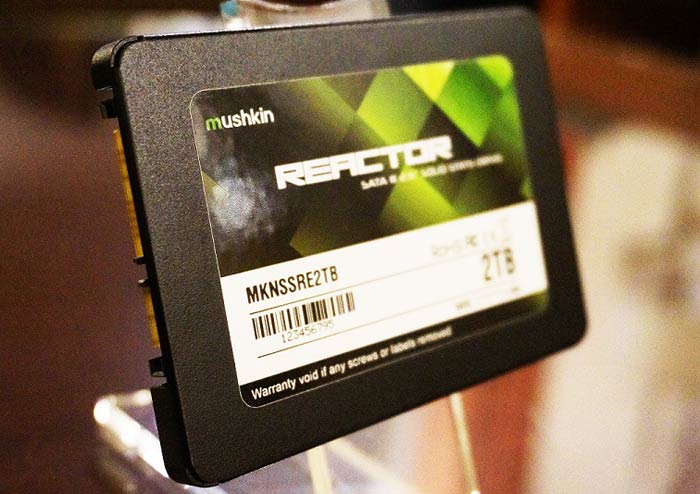 Other than that fascinating prototype, Mushkin launched the aforementioned 2TB Mushkin Reactor (pictured above), the Mushkin Triactor range (called Eco3 as sold by Newegg), and the high-end Striker range built using Phison PS3110-S10 controllers.