Intel and Micron have announced that they have begun production of a new class of non-volatile memory which is many times faster and denser than the popular and widespread NAND storage memory used in many devices today.
A new technology, dubbed 3D XPoint, is behind this new class of NV memory. As an aside, Intel notes this is the first new class of memory since NAND flash was introduced in 1989. Intel and Micron have put in "more than a decade of research and development," to create 3D XPoint technology. It is said to be "built from the ground up to address the need for non-volatile, high-performance, high-endurance and high-capacity storage and memory at an affordable cost". As hinted at in its name, the new memory chip design uses a transistor-less cross point architecture in a three dimensional checkerboard configuration. Intel says that the "memory cells sit at the intersection of word lines and bit lines, allowing the cells to be addressed individually," which results in faster and more efficient read/write processes.

How much faster is the 3D XPoint non-volatile memory? Intel and Micron claim it offers an astonishing speed of "up to 1,000 times faster than NAND". Furthermore the new chips are ten times denser than conventional memory, thanks to the 3D structure and transistor-less design. The good news doesn't stop there as Intel and Micron scientists created the new chips to offer 1,000 times the endurance of NAND, lower power usage and to be more economical to produce.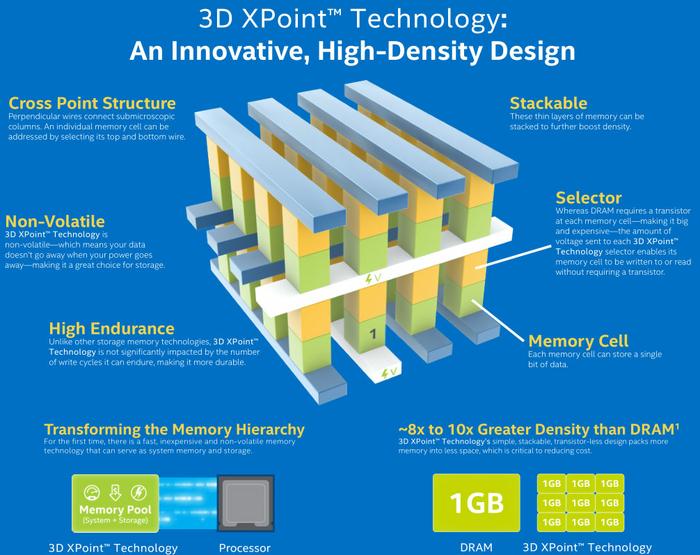 Speaking about the vision behind this new development Rob Crooke, SVP and GM of Intel's Non-Volatile Memory Solutions Group, said "For decades, the industry has searched for ways to reduce the lag time between the processor and data to allow much faster analysis." Crooke went on to claim that 3D XPoint non-volatile memory "achieves this goal and brings game-changing performance to memory and storage solutions."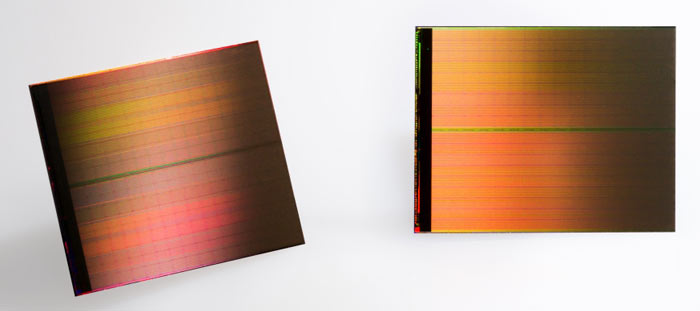 Among its various upcoming consumer/business/industry applications Intel and Micron foresee the greatest benefits of its new revolutionary memory technology in big data processing, facilitating the conversion of "an immense amount of data into valuable information in nanoseconds". Perhaps of more interest to the consumer, Intel says that its new memory chips will allow "consumers to enjoy faster interactive social media and collaboration as well as more immersive gaming experiences". Hurray – faster Facebook…
Intel says we should stay tuned for upcoming announcements regarding 3D XPoint non-volatile memory. We will. The full webcast from the Intel and Micron special event and announcement is embedded below.