SSDs are a very popular upgrade. Swapping out spinning disk HDD storage for an SSD can give a system a real shot in the arm with speed and responsiveness. However the newer, faster technology isn't as trusted as the old mechanical storage by some folk, especially for longer term storage of important data. This is despite the fact that SSDs, containing no moving parts, should be tougher against common disrupting factors such as impacts.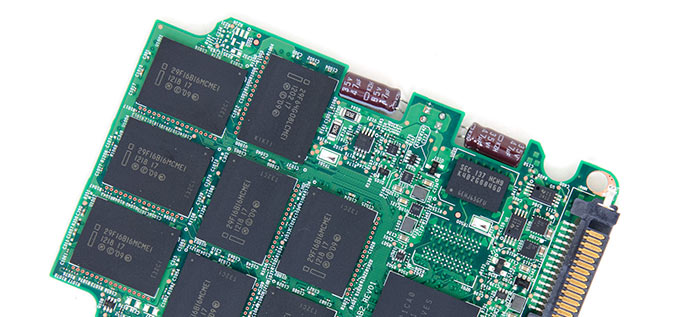 A new study concerning SSD data integrity looks at what happens to these drives and the data stored upon them if they are left dormant, unplugged, at varying temperatures. ZDNet reports that SSDs can start to lose stored data in "just a few days." It seems to depend a lot upon the type of drive and the temperature of the place where the drives are left unpowered and unused.
Alvin Cox, Seagate Chairman, presented some interesting findings concerning SSD endurance. In particular, SSD temperatures and data retention were tabulated, see below.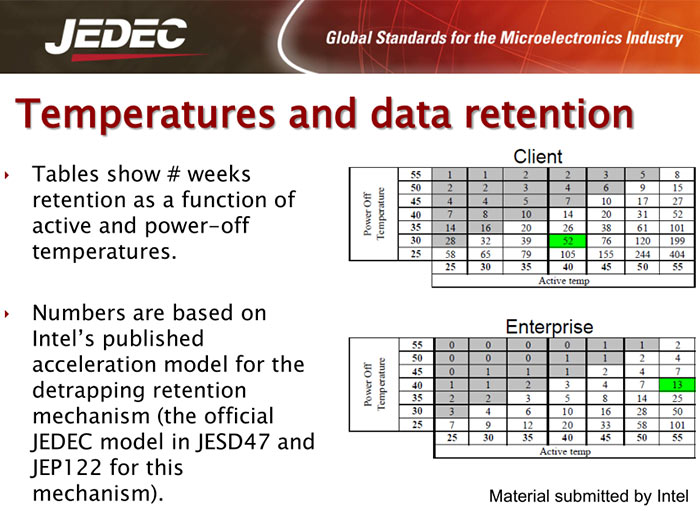 Overall you can see that an SSD stored, unpowered, in a warm room (25°C) can retain its data for about a year, but in general that length of time is halved for every extra 5°C of temperature. For many parts of the world that is not a very high temperature. As you can see there are two tables above, one for consumer drives and another for enterprise. You might be surprised that the consumer drives offer better 'performance' in this respect.

As usual with data storage quandaries the answer to any worries is to make backups. In this case the average home user can make use of the plentiful and cheap HDD storage to keep backups of SSDs in use. Both traditional backups and disk imaging backups might be worthwhile. ODD backups to high quality media might also appeal for cherished data.