Crucial has launched an interesting range of upgraded PC components at the International CES. The firm has two new ranges of SSDs and two new ranges of DDR4 memory modules. It is using its dual range plan to appeal to both the value and performance focussed market segments.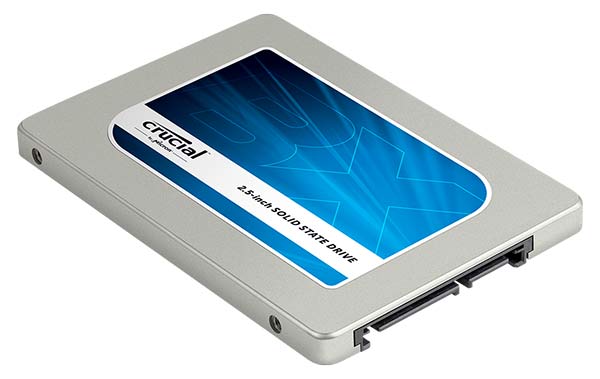 Crucial BX100 SSDs
Crucial have announced the BX100 range of SSDs, aimed at the value conscious purchaser. These are available in 120GB, 250GB, 500GB, and 1TB capacities and are recommended to be priced at £53.99, £84.99, £153.99, and £306.99 respectively. Touted as an ideal first move into SSDs, as HDD replacements, these drives should provide a substantial uplift in speed (about 15x) and responsiveness compared to our old spinning disc - at a great price. Crucial says that upgraders will also enjoy storage which is two times more energy efficient than a typical HDD.
The BX100 is Crucial's first product based upon the Silicon Motion SM2246EN controller. The firm has chosen to pair this controller with "leading-edge Micron NAND".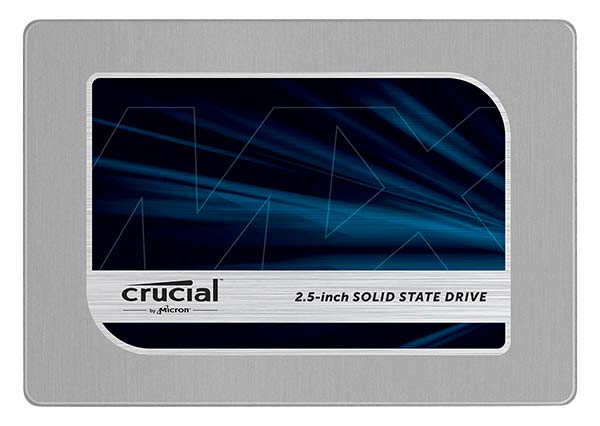 Crucial MX200 SSDs
Aimed at the more performance hungry user, the MX200 drives are capable of faster reads, writes, IOPs and endurance. These drives are available in 250GB, 500GB, and 1TB capacities and are recommended to be priced at £107.99, £191.99, and £360.99 respectively.
The new MX200 drives offer sequential reads and writes up to 555MB/s and 500MB/s, along with random reads and writes up to 100k and 87k IOPS. The drives are touted to be the first consumer level drives to use 'Dynamic Write Acceleration' for faster saves and file transfers. The 1TB drive offers a particularly high endurance rating up to 320 TBW.
Other notable features of the MX200 include; AES 256-biy encryption, Data Defence guard, Thermal Protection and Power Loss Protection. These MX200 drives come with Acronis True Image HD bundled in.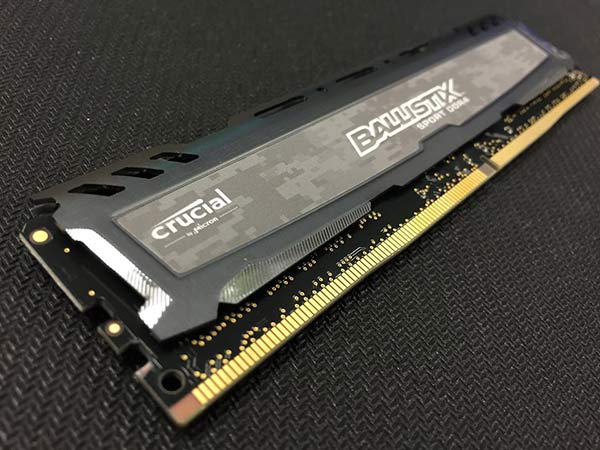 Crucial Ballistix DDR4 gaming memory
Also as part of its CES promotional volley Crucial has announced two new DDR4 memory ranges; the Crucial Ballistix Sport LT DDR4 Gaming Memory and the Crucial Ballistix Tactical DDR4 Gaming Memory. These target the mainstream and enthusiast gaming markets respectively.
The 'Sport' modules offer plug and play installation and are compatible with Intel XMP 2.0 profiles, rated at up to 2400MT/s. The memory modules are designed with "covert digital camo" (see above). Users should experience seamless and affordable DDR4 performance says the firm.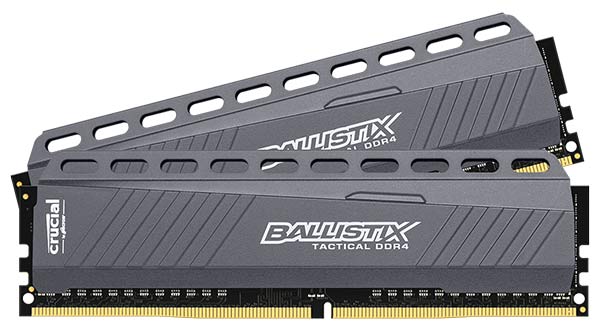 Tactical memory modules are again Intel XMP 2.0 compatible but offer 2666MT/s speeds and increased bandwidths of 21.3GB/s. Four channel operation is supported to maximise data rates.
Jeremy Mortensen, product marketing manager, Crucial, summarised the new DDR4 RAM offerings, "Our Ballistix Sport LT and Tactical DDR4 memory offers a great combination of performance, style, and reliability that gamers have come to expect from Crucial."
The new Crucial Ballistix DDR4 gaming memory will be available later this quarter in 4GB and 8GB densities and in matched kits offering up to 32GB of RAM. Buyers get a limited lifetime warranty.