Synology is working in partnership with Warner Bros. to promote an upcoming sci-fi adventure called 'Jupiter Ascending'. The pair are running a UK only competition in which one lucky entrant will win a complete home theatre setup including one of Synology's NAS systems and a snazzy curved Smart TV, Blu-ray player and sound system.
It's not the usual kind of news we get from well respected NAS specialist firm Synology, but this collaborative promotion with iconic Hollywood film studio Warner Bros. must be viewed as a way to make its NAS products more mainstream and higher profile, at least for home cinema enthusiasts.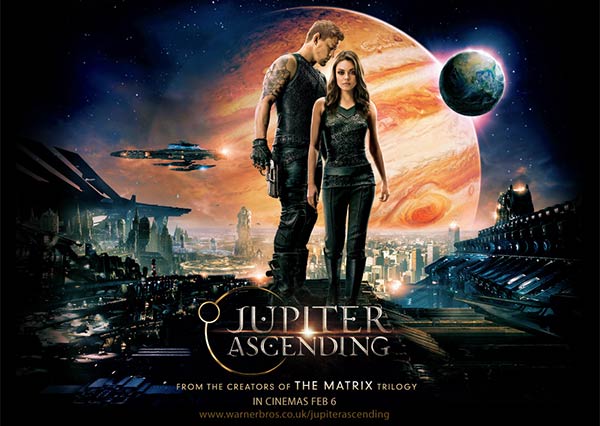 The film
Jupiter Ascending will debut in cinemas from 6th February 2015. As mentioned above, it is a sci-fi adventure tale. The background to the story is as follows:
"Jupiter Jones (Mila Kunis) was born under a night sky, with signs predicting that she was destined for great things. Now grown, Jupiter dreams of the stars but wakes up to the cold reality of a job cleaning toilets and an endless run of bad breaks. Only when Caine (Channing Tatum), a genetically engineered ex-military hunter, arrives on Earth to track her down does Jupiter begin to glimpse the fate that has been waiting for her all along—her genetic signature marks her as next in line for an extraordinary inheritance that could alter the balance of the cosmos."
This is an original story from filmmakers Lana and Andy Wachowski who were behind 'The Matrix' films. As you can see above, Mila Kunis and Channing Tatum play the lead character roles.
The prizes
Synology and Warner Bros. have got a very nice home cinema setup to give away to one lucky contestant. The prize, for answering two pretty simple questions and then being picked at random, is as follows:
Synology DS415play
48-inch Curved LED HD 3D Smart TV
Smart 3D Blu-ray Player
Soundbar speaker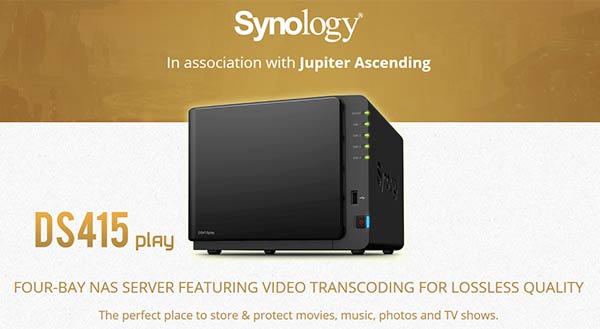 No mention is made of a copy of the above film being included, but to some of you that might be a bonus. For a chance to win you must be a UK resident, you can enter the competition here. The competition has started and will close on 6th March. The winner will be chosen on 9th March and notified, but must claim the prize within 7 days or someone else will be chosen.