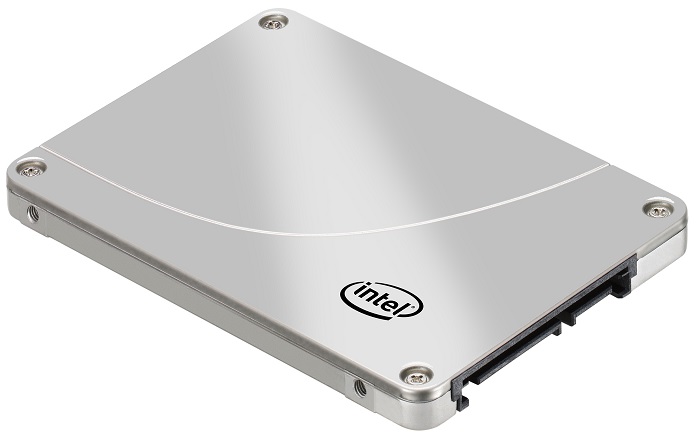 The Samsung 850 Pro series solid-state drive (SSD), released in July this year, was the first consumer SSD to introduce 3D NAND. The unique feature of 3D NAND is that it allows SSD vendors to achieve breakthrough densities without sacrificing durability or reliability. 3D NAND enables this through stacking NAND cells vertically (in the Z direction) as well as horizontally (X and Y directions) alleviating the pressure to drop down to smaller process nodes, which decrease durability and reliability as cells are located closer to one another.
Intel is the latest vendor to get involved with 3D NAND. Announcing that it has teamed up with memory giant Micron to bring 3D NAND SSD products to market. Intel's implementation involves the vertical stacking of 32 planar layers to deliver densities of up to 256Gbit (32GB) per MLC die, or 384Gbit (48GB) per TLC die. In contrast, Samsung's 3D NAND implementation also uses 32 layers but is limited to densities of 86Gbit (10.75GB) per TLC and 128Gbit (16GB) per MLC die.
With such a density advantage versus its biggest SSD rivals Intel claims 3D NAND will enable the production of 10TB SSDs "within the next couple of years." For the mobile market Intel expects to be able to produce 1TB SSDs boasting a thickness of just two millimetres.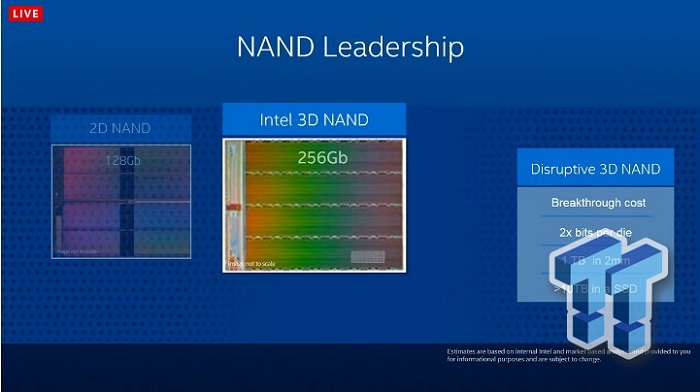 At its investor webcast Intel made it known that it has the capability of producing 3D NAND itself, although at the present time going alone doesn't yet make sense. The reason for that likely relates to the significant capital investment needed to begin 3D NAND production - something Intel is able to avoid by teaming up with Micron for production.
While the news of Intel's 3D NAND venture will be sure to excite enthusiasts, there is a wait until the second half of 2015 for the first products to emerge. By H2 of 2015 Samsung is expected to have its next generation of 3D NAND products available, and it will certainly be interesting to see how the two compare.