A-DATA's new gadgets
A-DATA is the company that just makes system memory, right? That's true enough, but it does a lot more besides.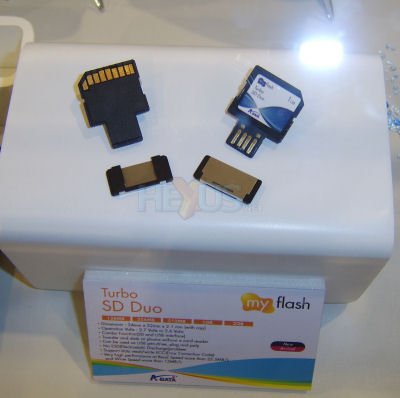 It's launching a range of 2-in-1 Turbo SD Duo cards. As standard, the form factor matches a regular SD card's. However, whip off one end and it becomes a USB stick. The range will initially be headlined by a 2GB model, but 8GB sticks will be available in the near future. Kind of neat, eh?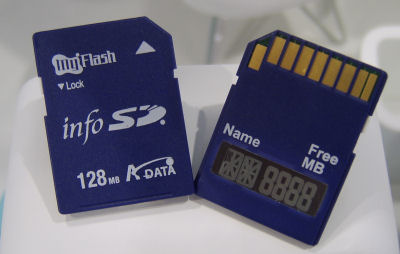 If that's just not funky enough, how about an SD Info card. A tiny LCD highlights the remaining amount of space you have left on the card. Further, you can personalise each card by inputting two identification letters of your choice, via your PC, helping you to distinguish between cards.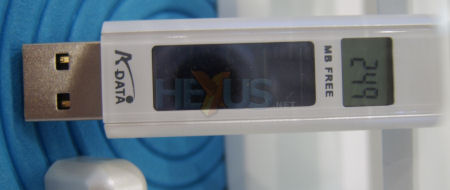 What do you think this is? It's LCD runs off solar-powered cells that you see on the front, taking away the need for a battery. Again, much like the SD Info card, the display highlights the amount of space you have free without having to cross-check it with an operating system. Trendy.