At the National Association of Broadcasters (NAB) 2013 show in Las Vegas yesterday Intel introduced and demonstrated the next generation Thunderbolt interface. The new standard doubles the throughput the interface is capable of to 20Gbps in both directions. Importantly, the new version of the interface, code-named Falcon Ridge, can achieve simultaneous 4K video transfer and display.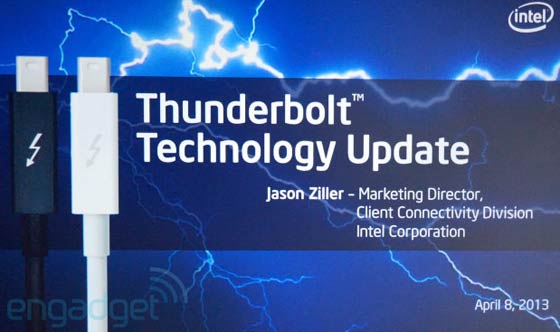 Demand for the current version of Thunderbolt isn't very strong. Its evolution and device support is likened to the Firewire standard which was popular in a similar digital video niche and with Apple Mac equipment. Currently it is suffering from the same lack of device support compared to competing data transfer standard USB 3.0 and also apparent price premiums on anything with a Thunderbolt interface.
The video above, recorded by Engadget, is of Intel's on stage demonstration. It shows a PC equipped with Intel's latest Thunderbolt interface I/O card in action. Intel says Thunderbolt 2 products will be backwards compatible with earlier Thunderbolt products but at the slower transfer rates.
Yahoo news suggests the new interface will be used to implement the first desktop Retina displays. Sources quoted by the news report say that a 23-inch display with 4K resolutions would be a likely first move into desktop Retina displays from Apple.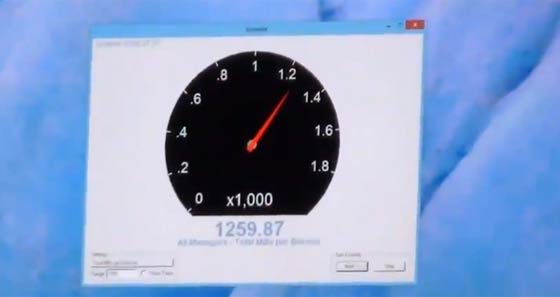 The new 20Gbps Thunderbolt interface should be available before the end of 2013 with "production is set to ramp up in 2014". Whether the interface can break out of the Apple Mac and digital video niche remains to be seen.