We first reported on the technology back in 2010 where Hynix and HP and, in fact, also Elipda, Sharp and Panasonic had announced partnerships to develop Restive RAM (ReRAM), with the latter announcing its expectations to have ReRAM products on the market in 2013.
For those who need their memory jogging, ReRAM is formed from Memristors, which change their resistance depending on the current passed through them AKA memory resistors. This interesting property can allow for natural data retention without the need for the creation of a relatively complex logic cell, such as those used in current flash memory production.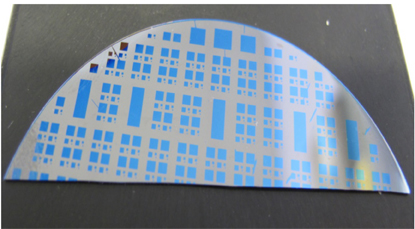 Whilst we're yet to see commercial products from any of the above firms, researchers at University College London have successfully used the technology to create a silicon-oxide chip that is 100 times faster and 1,000 times more efficient than current, standard flash offerings. Aside from being constructed from a cheap material, silicon oxide also improves the chip's resistance, removing the requirement of a vacuum to function, making the technology viable for cost-effective mass-production.
With Silica AKA glass as its building blocks, UCL's ReRAM has the potential to be manufactured in a quartz form, offering transparent components. This could help pave the way for transparent portable devices as researchers are also working on the possibility of CPU production with silicon oxide. For the more immediate future, this is a strong sign that firms may indeed be ready to release this awesome tech upon the market sometime next year.