There's no shortage of tantalising gear at this year's CES, but when it comes to PC upgrades, SSDs are going to remain at the top of most readers' shopping lists.
If you just so happen to be eyeing up a NAND-storage upgrade, Micron's dangling a carrot in the form of its upcoming RealSSD C400.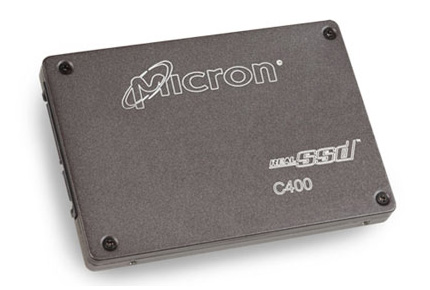 The last-generation C300 had us impressed, but this new iteration is the first to sport Micron's 25-nanometer NAND flash technology. Continuing where the C300 left off, the C400 features a SATA 6Gbps interface, and it's now available in larger capacities - ranging from 64GB to 512GB, in both 1.8in and 2.5in form factors.
Read speeds are rated at 415MB/s across the board, whilst write performance varies depending on capacity - users can expect 95MB/s on the smallest 64GB models and up to 260MB/s on the high-end 512GB drives.
No mention of pricing as yet, but mass production is scheduled for February and Crucial, a division of Micron, will then bring the drives to retail in the first quarter under the Crucial m4 SSD brand.