Memristors have been promised as the future of high-speed, low-power, non-volatile storage for some time, but until now they've remained largely in the labs. Today's announcement of a partnership between HP and memory-maker Hynix means that this technology may finally start to become a reality.
Mem-what-now?
After resistors, capacitors and inductors, memristors are considered the fourth type of passive circuit-element. The basic principle is that its resistance will increase or decrease depending on the direction that a charge is passed through the circuit. Then, when the power is cut-off, the memristor is able to retain the last resistance until a charge is applied to it again. In that way, it is able to 'remember' how much current flowed through it.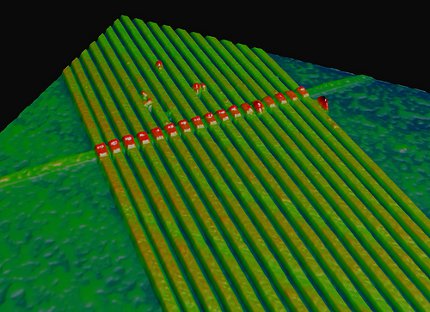 The engineers at HP's research labs have been working on this for some time and in 2006 were the first to show that these sorts of circuits actually existed - earning themselves a publication in Nature for their efforts.
A better memory
One of the advantages is that memristors can be stacked on top of each other, allowing for very high-density memory. Last year the company showed that the increase could be between four- and eight-times that of conventional memory.
According to Hynix CTO Dr S W Park, "The memristor has storage capacity abilities many times greater than what competing technologies offer. By adopting HP's memristor technology we can deliver new, energy-efficient products to our customers more quickly".
The partnership means that the two companies will work together to bring the technology out of the lab and into consumer hands. If HP has its way, Resistive RAM (ReRAM) will replace flash in phones and MP3 players, though it has ambitions to use the memory as DRAM and in SSDs in the future.
Of course, memristors are still a long way off, but this announcement brings them one step closer to reality.