STARAY, a lesser-known brand belonging to Taiwan's RAIDON Technology, has announced a new series of data-encryption enclosures to be officially unveiled at next week's CeBIT trade show.
Dubbed the H2 Series, STARAY's new line will feature functionality familiar to its existing S Series - including a hidden "X-Zone" partition that's kept away from prying eyes by RAIDON's own scrambling algorithm.
The first H2 Series product to be revealed is the H2E-2S-B2F pictured below, a two-bay enclosure that supports a pair of SATA hard drives and provides real-time RAID1 backups. Adding to the range of security features is the inclusion of AES-128 bit encryption and the usual three-tier access key.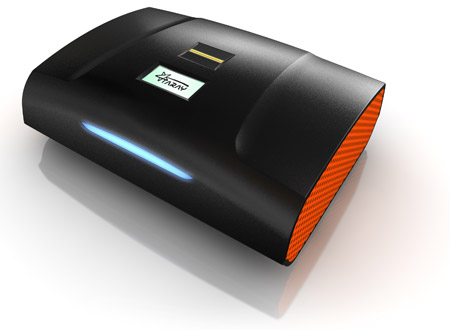 There's no mention of availability, but STARAY seems to think its data protection solutions are ideal for personal or business users. We'll get all the details when Team HEXUS descends on CeBIT '09 next week.
Official press release: STARAY Reveals All New Privacy Encryption Storage Solution