Intel has launched its first QLC NVMe SSDs, claimed to be "the first QLC-based client PCIe SSD in the industry". The new Intel SSD 660p Series drives are built in the M.2-2280 form-factor, utilising the NVMe connection protocol for speedy data transfers. Furthermore, using QLC will allow Intel to sell these high capacity (for SSD) drives at keen prices.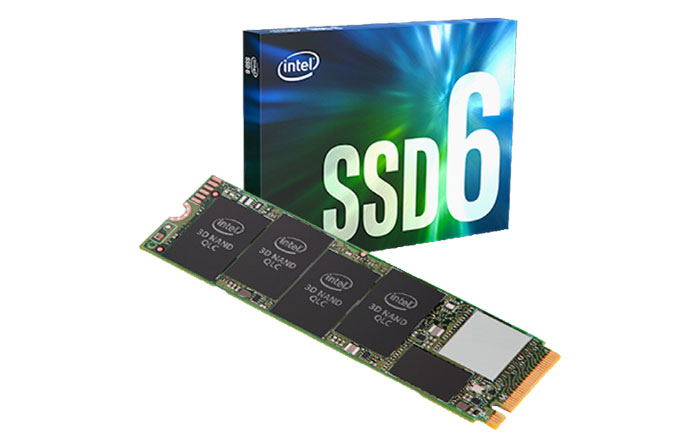 Technology
Intel uses 64-layer 3D QLC chips supplied by IMFlash Technology (an Intel and Micron TV company). These 660p Series drives use an interesting technology to boost performance. "QLC and SLC 'spans' on the drive adjust bi-directionally based on used capacity for the life of the product. Increases in capacity usage trigger the SLC span to decrease, and decreases in capacity usage trigger the SLC span to increase," explains Intel. In addition Intel has included a DRAM cache - often lacking in budget PCIe SSDs.
A Silicon Motion SMI 2263 controller, with custom firmware and support for AQLC is a derivative of the SMI2262EN and built on a newer process.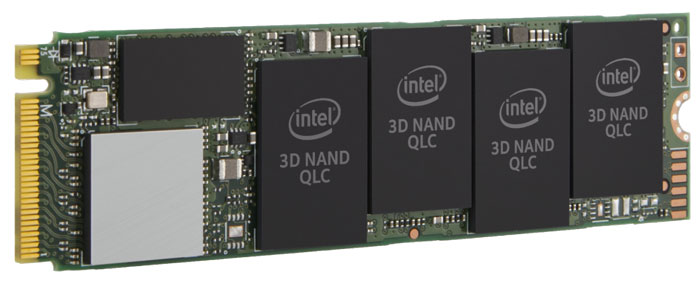 Performance
In its own testing Intel claims the following key performance stats:
Sequential Read: Up to 1800MB/s
Sequential Write: Up to 1800MB/s
Random 4KB Reads: Up to 220,000 IOPS
Random 4KB Writes: Up to 220,000 IOPS
Pricing and other factors
Utilising QLC allows Intel to offer higher capacities at a lower cost than TLC options. The new Intel 660p Series SSDs will be made available in capacities of 512GB, 1TB, and 2TB, priced at $99, $199, and $399 respectively - so in this case you don't save cash per GB by buying a larger drive, you just get to maximise the utility of your M.2 PCIe slot(s).
Intel says its QLC M.2 SSDs allow for up to 2x more capacity in identical footprints to its TLC products. These 80mm long storage sticks weigh under 10g, and utilise just 100mW when active and 40mW idle, making them ideal for portable computing. Looking at the 2TB version I see Intel quotes an endurance of 200TBW, and an MTBF of >= 1.6 million hours. Buyers get a 5-year limited warranty.
If you are interested in these drives AnandTech had them in the labs yesterday and concluded that these QLC SSDs aren't drastically slower than TLC rivals and noted that the SLC cache performance on the 660p Series is excellent. Overall it judged the 660p's performance to be "great for the majority of consumers who have light storage workloads," and a worthwhile step up from SATA options.