Nvidia has launched a new set of GeForce graphics card drivers. The GeForce Game Ready 372.54 WHQL drivers are optimised for use in the new GeForce GTX 10-Series laptops you are hearing about, and seeing reviews of today. Furthermore, several hot gaming properties get the game-ready treatment, these are; No Man's Sky, Deus Ex: Mankind Divided, Obduction, F1 2016, and the Paragon Open Beta.
We are reminded that the new GeForce GTX 10-Series laptops offer graphics acceleration "up to 75 per cent faster than Maxwell-architecture 800M and 900M laptops," as well as other modern benefits such as fast refresh, high resolution G-SYNC displays, up to 30 per cent longer battery life, VR Readiness, and support for Pascal tech such as Ansel. To make the most of your brand new laptop these WHQL drivers are recommended.

New tech features in the driver, according to the release notes, include:
Support for updated BatteryBoost technology.
Enabled mclk switches on 144 Hz G-SYNC monitors in multi-monitor use cases in order to lower power consumption.
Support OpenGL VR SDK 1.4 (Windows).
Added a Windows cross-API interop between Vulkan and DirectX 11. This enables Vulkan app compatibility with existing DirectX 11-based HMD runtimes.
Added driver support for DXGI 2 VR.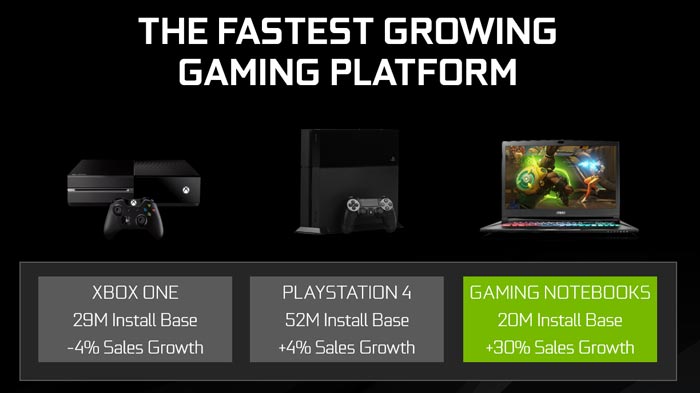 The GeForce Game Ready 372.54 WHQL drivers provide optimisations for the games mentioned in the intro. They should help you get the best framerates possible in these new and upcoming PC gaming titles.
In No Man's Sky, Nvidia provides an extra boost with the added (Beta) SLI profile. Deus Ex: Mankind Divided also benefits from optimisations plus a DirectX 11 SLI profile. Virtual Reality and desktop-bound real-time adventure-puzzler, Obduction, benefits from Nvidia VRWorks Multi-Res Shading, for improved performance. An 'excellent' 3D Vision profile is provided for Obduction. F1 2016 is optimised for the best framerates, however its 3D Vision profile is 'not recommended'. The Paragon Open Beta should play with the best possible framerates with the new driver. Space Engineers fans might be happy to know Nvidia has added a DirectX 11 SLI profile for this game.
Nvidia graphics card users can update via the GeForce Experience or download the driver via the GeForce Drivers search page (download size about 350MB for my system).