Last week at the GDC 2016 Crytek launched its newest CRYENGINE V, showcased upcoming games built upon the CRYENGINE, and revealed the VRScore Benchmark, produced in conjunction with Basemark. That's not all, Crytek's new 3D engine also embraced the 'pay what you want' business model and the Humble Bundle team kicked of this initiative with a bundle of 20,000 assets.
With all that other news last week Crytek has now wisely provided us a refresher, a concise reveal video, going over all the new features of the CRYENGINE V. The latest Cryengine offers quite a lot of new features and support so I think it's clearest to spell out what if offers in a bullet point list:
Interfaces of the developer applications have been improved with streamlined panel layouts. Now the coding interface is C# enabled.
A new launcher facilitates a marketplace for CRYENGINE developers. Like its Unreal Engine and Unity equivalents, this gives developers easy access to a plethora of premium assets.
The CRYENGINE code has been overhauled to support DirectX 12. Furthermore Crytek has managed to optimise DX11 with up to 50 per cent improved rendering performance observed.
In related engine improvements Crytek says that the particle and procedural cloud systems have been optimised to provide greater quality at a "fraction of the cost to the GPU/CPU".
Support for all the hot new VR HMDs including HTC Vive, Oculus Rift, OSVR and PlayStation VR is included in the CRYENGINE V.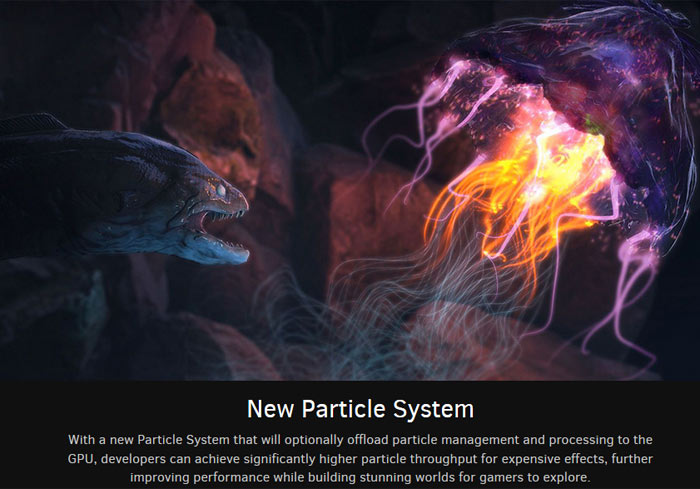 Last but not least Crytek reminds us of its newly implemented pay-what-you-want model and encourages users to think about contributing to the Indie Development Fund (a program that awards grants to indie creators developing their projects with CRYENGINE). Those with a thirst for more knowledge can watch through the full GDC 2016 presentation from Crytek's Cevat Yerli and Frank Vitz, below.