Basemark and Crytek have collaborated to develop VRScore "an objective and vendor-independent virtual reality (VR) system testing tool". Announced at the current Game Developer's Conference 2016 in San Francisco, the new tool is said to provide "an essential source of unbiased information for anyone interested in VR". As you would expect, the new software testing tool is based upon Basemark's performance measurement framework and Crytek's CRYENGINE technology.

In recent months HEXUS has reported upon some quick 'n' easy VR benchmarking tools which don't go into great depth but are intended as a shortcut to seeing if your existing PC system can cope with the impending big-name VR HMD releases. Valve released its SteamVR Performance Test just a few weeks ago, and in January Oculus released an even more basic tool (which seems to simply check your system hardware against an arbitrary requirements list) to 'measure' your system's VR readiness.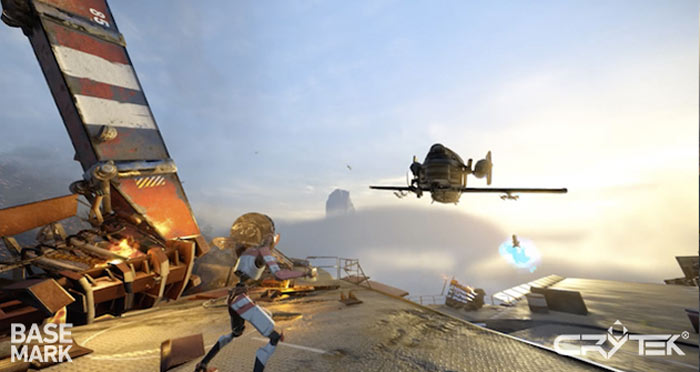 Basemark and Crytek's new tool measures if your PC is powerful enough for the various Head Mounted Displays, or if you need an upgrade. It offers the flexibility to test performance with Interactive VR (e.g. games), Static VR (e.g. 360 VR videos), and VR Spatial audio. Thanks to the use of the popular CRYENGINE it is asserted that the performance measurements will reflect real-world game engine use and workloads.
HMDs including the HTC Vive, Oculus and OSVR and APIs including DirectX 12 and DirectX 11 are supported in the new interactive Sky Harbour VR experience, rendered by the CRYENGINE. Latency testing is additionally available with the VRScore Trek accessory included in the Corporate Version of the benchmark, pictured below.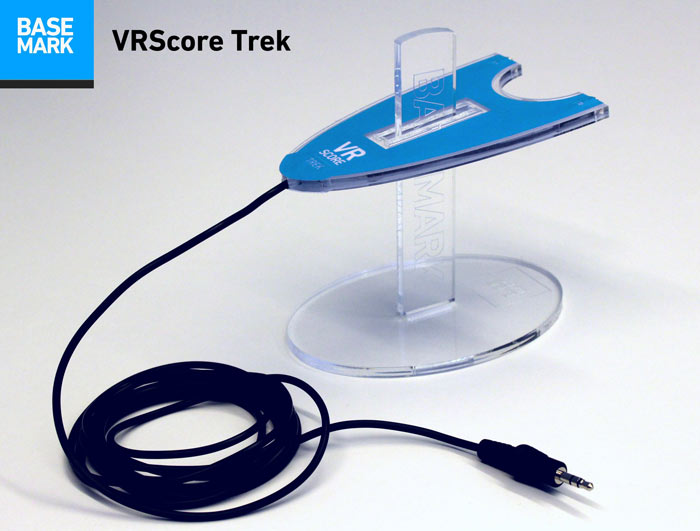 VRScore is available immediately to customers in Basemark's early access program and the Benchmark Development Program. Consumer and Business versions will be made available 'off the shelf' from June 2016 in Free, Pro, Corporate and Platinum versions.
CRYENGINE Showcase at GDC 2016
In related news you will have seen the Humble CRYENGINE Bundle launched earlier today. And Crytek published a CRYENGINE Showcase at GDC 2016 providing a glimpse of 12 licensee productions from around the world—from well-known studios, to smaller independent developers, showing off the versatility of the CRYENGINE. See the video embedded below.