Nvidia has released a new, enhanced GeForce Experience Beta. Last month the green team updated this software to add in-game screenshot capture, editing and upload plus new broadcast features. Yesterday the Beta was updated yet again to provide desktop and windowed-mode capture when recording gameplay, broadcasting online and taking screenshots, and new 'advanced' microphone controls.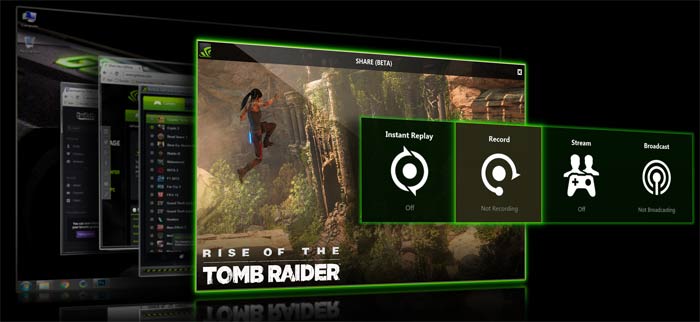 To activate Windowed Mode and Desktop Capture for videos and screenshots users of the new GeForce Experience Beta are told to navigate to the software's preferences tab, click on share, scroll down and tick the 'Turn on desktop capture for Instant Replay, Record, and Broadcast' tick-box. Nvidia says this option will allow you to "capture footage, stream, and take screenshots of virtually every game". Switching between windowed and full screen modes will not interrupt any recording you may be doing. The previously integrated Gallery features built into the GeForce Experience Beta will let you crop any distracting elements from your windowed mode captures.
If you are recording your gaming and enjoy providing commentary, for example, mic controls are an important part of the setup. Now the new Nvidia GeForce Experience Beta allows some essential tweaking of your mic input directly. The new mic controls are found within the Share Overlay. Using the overlay UI you can adjust recording volumes, add mic boost and switch between recording devices.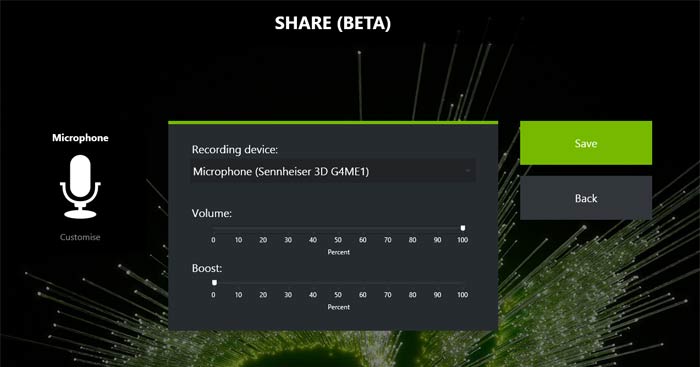 Interested Nvidia users can update their beta client if they are already enjoying testing these betas, or alternatively you can go to GeForce.com to grab the sotfware and install it manually.