Video game streaming focussed site Twitch has announced that it has started to roll out video player controls coded in HTML5. It notes, on the official Twitch blog, that this move from Flash to HTML5 for the video player controls transports the firm half way towards its goal of releasing a full HTML5 video player.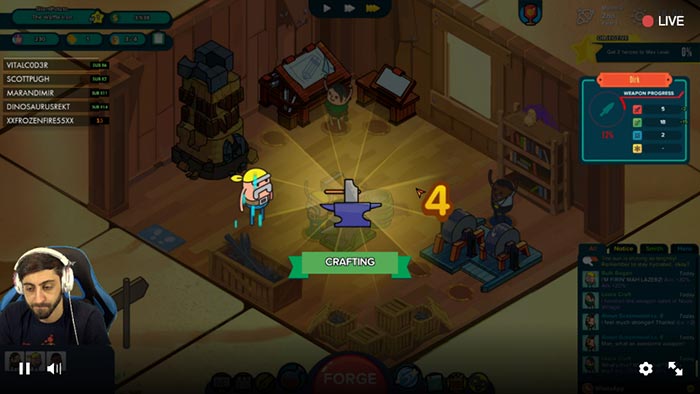 As this is a rollout you might not notice any changes straight away. We are told that the first pages to be enhanced with the HTML5 control code will be 'channel pages'.
While the video control code has been updated, and is rolling out to the service right now, the underlying video display is still rendered by Adobe Flash. Those urging Twitch on to release the "much-anticipated full HTML5 player," are asked to be patient, keep an eye out for the new player controls and stay tuned to the blog for updates.

Twitch knocks-out Adobe Flash video player controls
The reduction or elimination of any reliance upon Adobe Flash for website/service features was already a middling priority for many sites/developers. For a long time it's been regarded as past-it, inefficient and even a battery leech on mobile devices. Recently, when computer security issues have been under the spotlight, Adobe Flash has often been an attack vector on an otherwise well fortified system. This has started to pull developer and user opinion more strongly against developing with Flash and/or using the Flash plugin.
YouTube switched to HTML5 for its default web video player earlier this year.