Along with the Windows 8.1 update and Windows Phone 8.1 announcement at BUILD 2014, Microsoft also announced a refreshed Internet Explorer 11 browser, adding some useful features, especially for mobile and business users.
Whilst changes on the desktop are mostly aimed at enterprise users, the update also presents a unified and consistent experience across Microsoft OS devices from smartphones to tablets, laptops and desktops. The updated browser will detect what device it is running on and adjust viewing to best to suit the device screen size and aspect ratio.

"We've heard that people browse the Web on many devices, switching between their laptop, tablet, and phone throughout the day," Sam George, Microsoft's Internet Explorer partner group program manager wrote in a blog post. "Today's update to IE11 means that whatever device you pick up, your tabs and favourites are there for you, right where you left off."
For Windows Phone users, IE 11 will now feature a distraction-free reading mode, inPrivate browsing and unlimited tabs. Furthermore, all your tabs will now be synced between devices via a Microsoft account and OneDrive. The ability to pin favourite websites as live tiles is also available and the updated version will also allow pre-loading and pre-rendering to speed things up.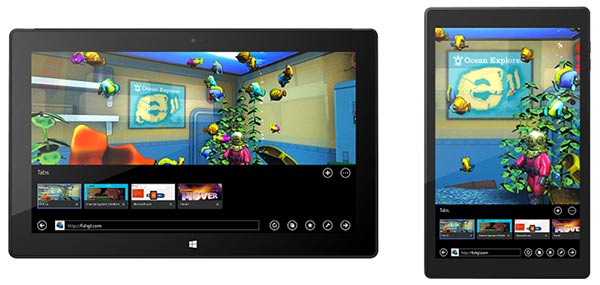 With a nod to mobile data plans Microsoft's 'High Savings Mode' is claimed toreduce data usage by 60 to 80 per cent. Enabling this mode will route a user's data through Microsoft's data centres and compress images and other page elements whilst only loading the elements of the page that it deems relevant for the content on view.
One of the major changes to IE11 for desktop users in this update is Enterprise Mode. This mode is intended for use on corporate networks with internal web apps. The Enterprise Mode feature will ease compatibility problems with apps made for older browsers and render pages and web apps as if they were being viewed in IE8. There are also improvements to the F12 developer tools, the full list of those changes can be found here.
The IE11 update is now available on Windows 8.1 and Windows 7 to MSDN and TechNet subscribers and will be rolled out next week (from 8th April) via Windows Update. It will also be present within Windows Phone 8.1 once the update to the mobile OS is released.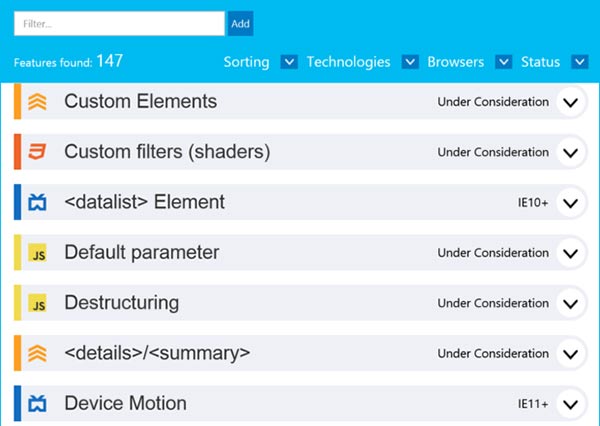 Microsoft has also introduced a new IE Platform Status page to its Modern.ie website, which lists current Web technologies and standards for those developers who are interested. It shows what standards are supported on IE, which ones Microsoft has committed to support and the ones still under evaluation.