Microsoft will cease to support versions of Internet Explorer older than version 11 starting from next Tuesday, 12th January. This means that Internet Explorer 8, 9, and 10 will all reach the end of their support life next week. The older IE versions will become more vulnerable to hacks and web bugs as they reach their 'end of life' and the last patch to be delivered to these older browsers will include a notification, or 'nag' to update to IE11.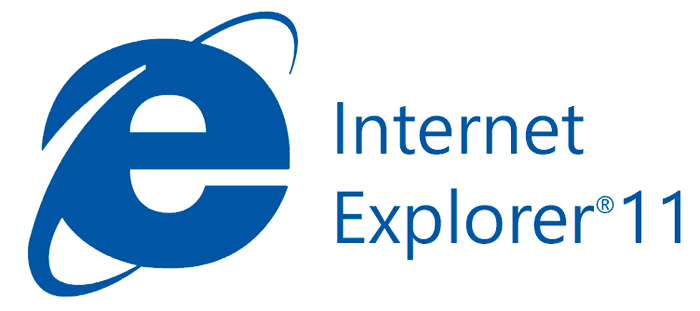 As reported by The Next Web (TNW), many web developers will be happy at the news that these older browsers will be sent to the digital scrap heap. Supporting older browsers and their quirks adds extra hurdles/headaches to web development.
From 12th January a Microsoft update KB3123303 adds a nag box to try and get those holding onto Internet Explorer 8, 9, and 10 to move along. Statistics indicate there are nearly 340 million people still using these older IE versions. However these people/organisations have had time to get used to the idea of migrating to IE11 or some other browser as Microsoft announced its deadline nearly 18 months ago. Hopefully these millions of legacy IE users will shift to something newer before getting zapped by vulnerabilities discovered after the browser EOL time.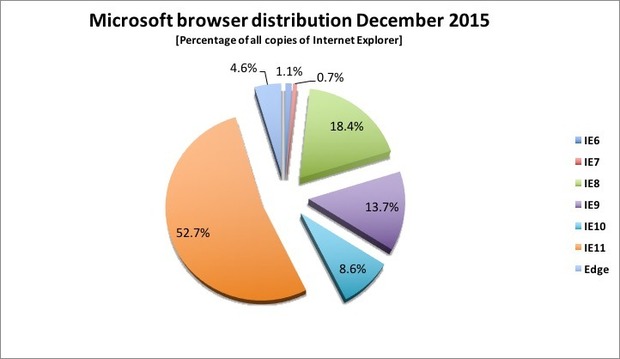 "After January 12, 2016, Microsoft will no longer provide security updates or technical support for older versions of Internet Explorer. Security updates patch vulnerabilities that may be exploited by malware, helping to keep users and their data safer. Regular security updates help protect computers from malicious attacks, so upgrading and staying current is important."
As noted by ComputerWorld the oldest of next Tuesday's EOL trio, IE8, has been particularly 'sticky' with its Windows XP connection. Microsoft would probably like all the legacy IE users to move to Microsoft Edge but figures show that despite the recent announcement of 200 million Windows 10 users and Edge being the default browser, only 37 million seem to use it for their web surfing.