Earlier you may have looked over the details, images and video of the new Microsoft Surface Neo. While we had some good info about this upcoming product, from both Microsoft and Intel, it is still quite a way from release (Holiday 2020). Such dual-screen Windows devices are set to feature more heavily at trade shows like CES and Computex going forward - heading straight to your wish lists, product makers will hope. Microsoft says that the likes of Asus, Dell, HP and Lenovo already have similar - but different - products in the pipeline varying by size, design and specs. However, they will all have one thing in common, they will run Windows 10X.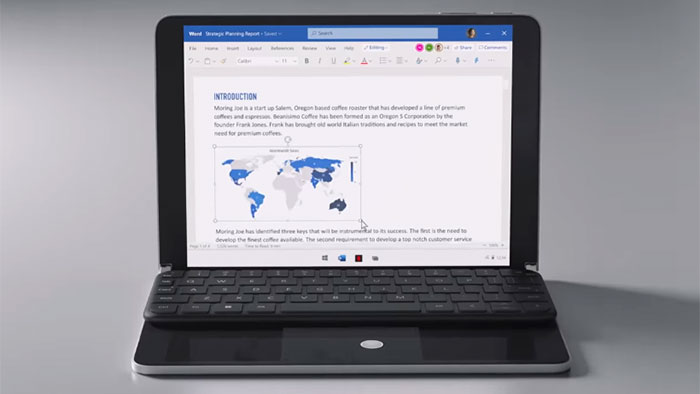 Microsoft says that Windows 10X is "the best of Windows 10 built to enable unique experiences on multi-posture dual-screen PCs". It is Windows 10, in the same way that the OS on Xbox Ones, and the HoloLens is: it uses "one core" technologies. So it won't be an upgrade option for existing Windows 10 devices, it will simply complement and co-exist.
From the Surface Event last night and the video clips featuring the Surface Neo, you might already have an idea of the main adaptations within Windows 10X. Microsoft says the UI will be immediately familiar and usable for Windows 10 users but it will come into its own as users manipulate their new dual-screen foldable device into various postures. It then delivers "more flexible experiences with a wide range of input types and hardware postures all while managing Windows applications and how they use the battery," relays an official blog post about Windows 10X. Importantly Windows 10X allows you to make use of the breadth of Windows and Win32 applications.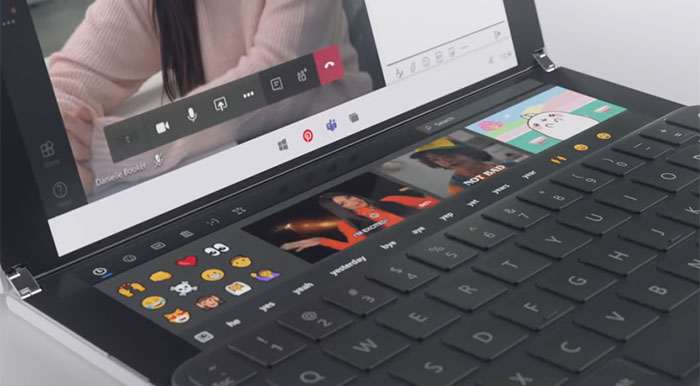 Microsoft envisions the flexibility of Windows 10X being very welcome with its commercial customers. It outlines a use-case where a mobile professional can look at multiple charts and data over a unified but partitioned display. Other more specific examples are; viewing a presentation on one screen while on a call and seeing the meeting participants in full video on the other, or having a reference article open while commenting on a document.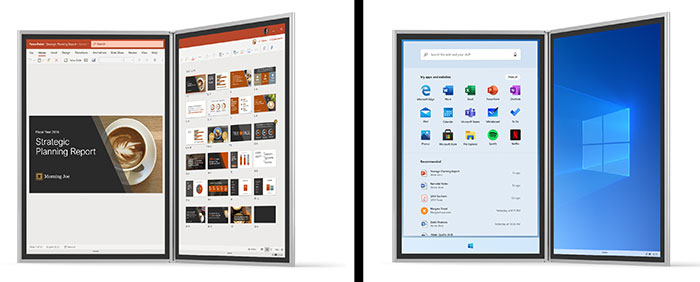 Windows 10X will arrive on dual-screen and foldable devices from Autumn next year - including the new Surface Neo and partner devices, all ready at retailers in time for Xmas.