Back in May HEXUS reported that Microsoft PowerToys were about to make a comeback in the Windows 10 era. PC veterans will be well aware of the PowerToy software accessories / extensions, some of which became so essential that they eventually made it into the Windows OS as standard features. In brief, in May we found out that Microsoft was officially rekindling the project/concept to "provide power users with ways to squeeze more efficiency out of the Windows 10 shell and customize it for individual workflows".
Now, for those interested, Microsoft has released the first couple of PowerToys as preview software, as well as the code behind them via GitHub. There are just two PowerToys in this initial collection; the 'Windows key shortcut guide' and 'FancyZones'.
The Windows key shortcut guide is, as exactly as it sounds. It provides a dynamic context sensitive full-screen overlay of applicable Windows key shortcuts - taking into account the current desktop and active window.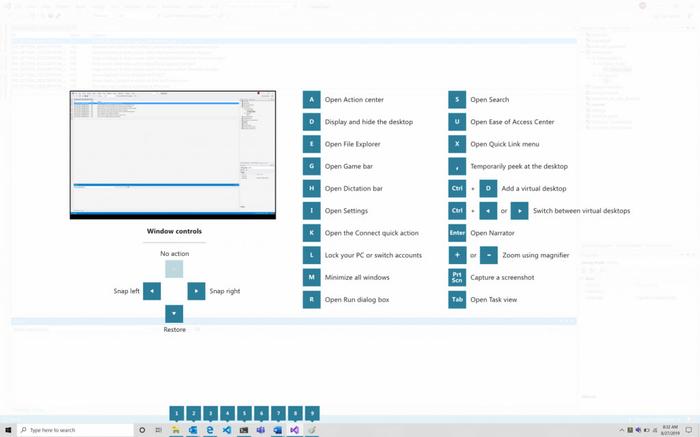 Users can invoke the Windows key shortcut guide, once installed, by holding down the Windows key for a short period. Default is 1s but this delay can be adjusted in settings.
FancyZones is described as a windows manager. It is designed to "make it easy to arrange and snap windows into efficient layouts for your workflow, and also to restore these layouts quickly," says Microsoft.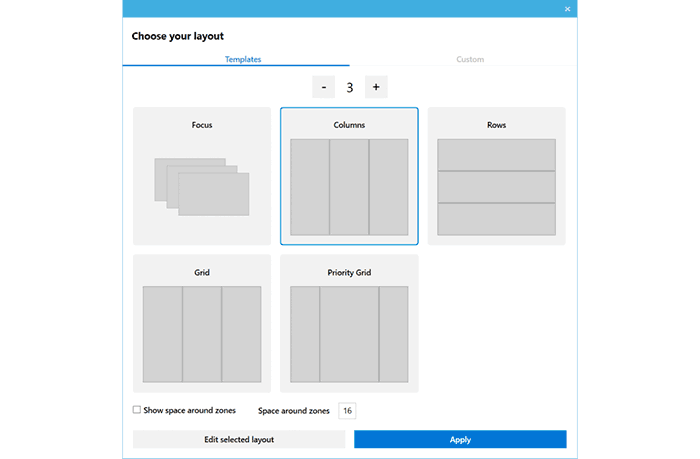 Before invoking FanzyZones it is required to set it up using Win+~ to launch the settings UI. The developers have provided a list of zone layouts that can be quickly adjusted by how many windows are on the monitor. Choosing any layout shows a preview of the layout on your monitor(S). Users can create, save and close custom layouts. The creation of layouts can be done via a window layout or table layout, which Microsoft says provide additive and subtractive models, respectively.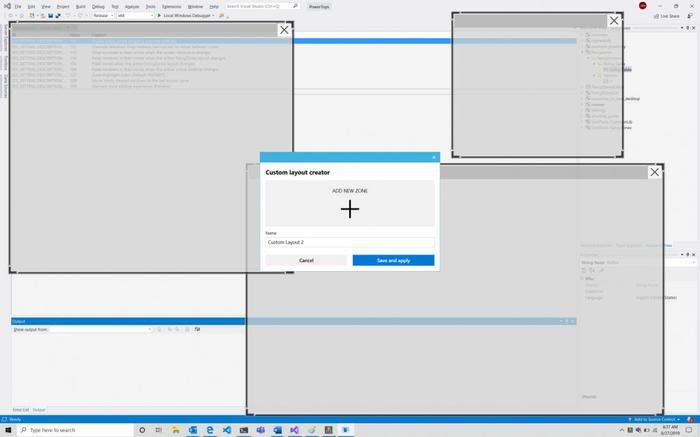 If you look back at our previous article about the new Windows 10 era PowerToys, you can read about other planned utilities in the pipeline such as a; battery tracker, batch file re-namer, and many more. If there are any utilities that you would like to see added to the in-progress list you are encouraged to participate and contribute via GitHub.