Many of the older and more experienced HEXUS readers will remember Microsoft's PowerToys for Windows 95, and later for Windows XP. These were a collection of additional tools that 'power users' could download to provide shortcuts and enhancements for everyday Windows usage, some more popular than others, and some so compelling that they would graduate into becoming standard OS features. The ones I remember using most were QuickRes, FlexiCD and TweakUI but there were rather a lot released back in the 95/XP eras.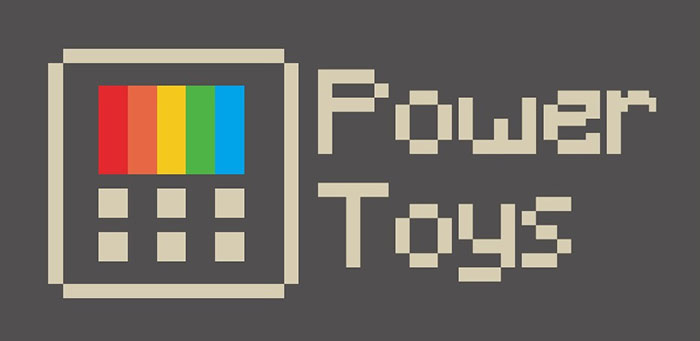 Microsoft has rekindled the PowerToys concept with two new mini-apps which are designed to "provide power users with ways to squeeze more efficiency out of the Windows 10 shell and customize it for individual workflows". These tools will become available in preview from summer and I have looked closer at each below.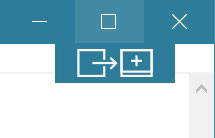 Maximize to new desktop widget
The MTND widget is rather a self explanatory named tool. With this tool installed and active, users will see a pop-up button when they hover the cursor over the maximise/restore button of any window. If you are a multi-desktop user you will appreciate that a quick click of this popup will create a new desktop and send the app over there, in maximised form. If it could be modified for multiple monitors, that would be welcome for some users too.
Windows key shortcut guide
This PowerToy works by adding a shortcut guide overlay when users press the Windows key for a second or longer. You can see what it offers from the screenshot below.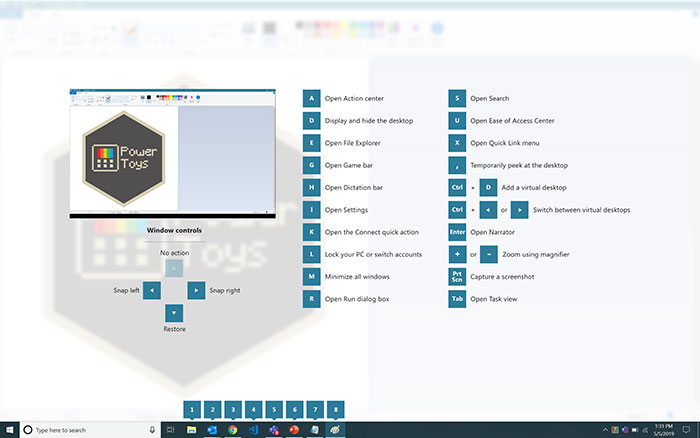 This tool is a cool tutorial feature and it might not be needed after a period of time in use as one could easily learn favourite shortcuts through experience. In the meantime it might pop up by accident sometimes but its usefulness hopefully would outweigh that annoyance.
Other PowerToys in the works
Over at the official GitHub page for these utilities the developers share some other PowerToys plans and ideas which they would like user help to prioritise.
Full window manager including specific layouts for docking and undocking laptops
Keyboard shortcut manager
Win+R replacement
Better alt+tab including browser tab integration and search for running apps
Battery tracker
Batch file re-namer
Quick resolution swaps in taskbar
Mouse events without focus
Cmd (or PS or Bash) from here
Contents menu file browsing
Windows users are also welcome and encouraged to submit new PowerToy ideas. You can participate via GitHub. If you are interested in going further than suggestions, by contributing you will likely need to agree to a Contributor License Agreement (CLA).