Microsoft released Windows 10 Insider Preview Build 18362.10005 (19H2) to insiders in the slow ring on Monday. It includes updates that will be coming to the new version of Windows 10 this autumn (due in September), which Microsoft has downplayed in terms of new features. Nevertheless, an interesting new feature looks like it will be present - enabling Amazon Alexa (and other third party digital assistants) on the lock screen.
Alexa can already integrate into Windows 10 quite closely. If you have the Alexa app you can invoke Amazon's assistant by saying "Hey Cortana, open Alexa," depending on your PC settings and permissions for Cortana. With Alexa now being able to be invoked and respond to voice requests and queries from the lock screen this could make your PC desktop or laptop a rather expensive and over-engineered smart speaker.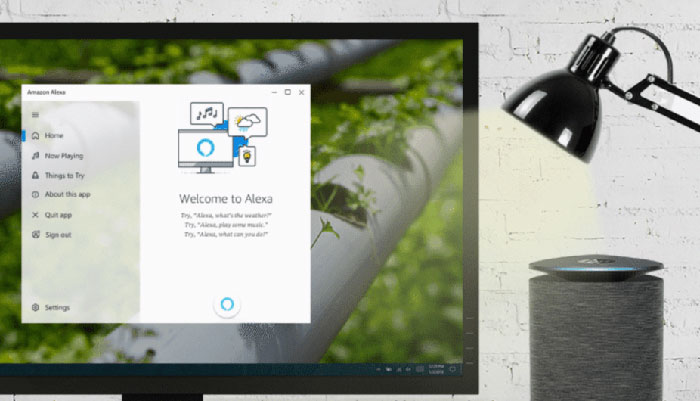 Microsoft recently showed signs that it was decoupling Cortana from the Windows OS and into a separate optional app and already a beta is available from the Microsoft Store. However, predictions from last year that Cortana would be moved from the search box to the Action Centre didn't pan out.
The Verge reports that Cortana will be leveraged more in software and services to business. Meanwhile, Microsoft's own digital assistant will be just one of several available for users to configure as they choose.
Other changes Microsoft highlights as part of Build 18362.10005 include a fix to allow OEMs to reduce inking latency based upon the hardware capabilities of their devices. All the updates in yesterday's insider preview are off by default and need to be toggled on to be tested by Insiders. As usual, feedback is sought by Microsoft with regard to experiences, issues and bugs.