Microsoft is preparing to debrand Cortana from Windows Search. Instead, the personal smart assistant will be moved instead to the Action Centre, reports Windows Central. In related news Microsoft is said to be building a new chat-based UI for Cortana in the Action Centre.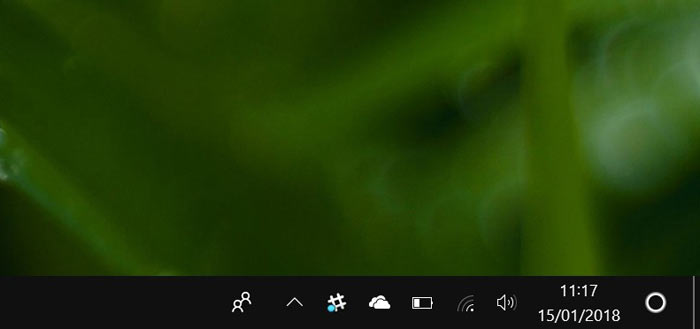 With Cortana already handling a multitude of Windows notifications the above does seem like a sensible move. People don't like speaking to their PCs, "and Microsoft knows this," asserts Windows Central - thus the need for the text-chat UI in Action Centre for Cortana interaction. However, people will still be able to voice interact with Cortana, features like 'Hey Cortana' will remain intact.
As Cortana moves along to the Action Centre, so other functions will be moving out. Likely to make way for more text interactivity and notification cards, the array of quick action settings (icons for network, location, night light, and so on) will be moved to a new tray settings icon (see below).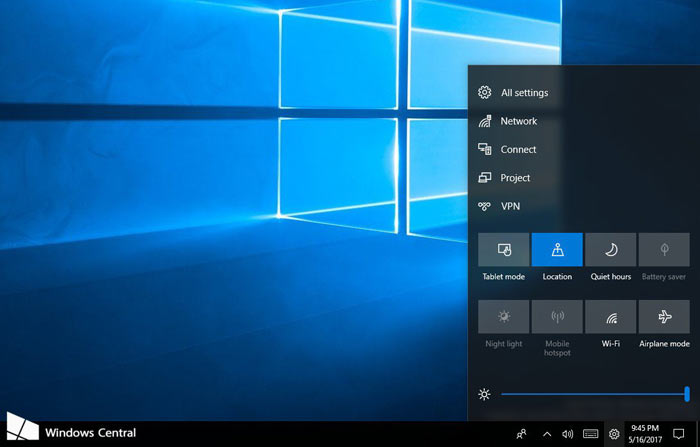 With Cortana out of the way Windows Search will be more nimble, removing any unnecessary Cortana interactions from your tasks. In another way Cortana will be more visible with a dedicated icon in the task bar that isn't associated / obscured with the search functionality.
It is thought that the above mentioned changes to Windows 10 should make it to the Redstone 5 release in autumn.