Microsoft's Windows 10 May 2019 Update isn't generally available as yet. This next big update to Windows 10 is scheduled to roll out to regular users sometime near the end of May. However, Insiders in the Release Preview ring and MSDN subscribers are already being offered this latest version of the Windows OS.
Ahead of the general rollout there has already been a weird bug identified – but it is probably easy to work around for most users. From the linked Windows support page it appears that the Windows 10 May 2019 Update may stumble if any USB storage or SD storage devices are connected at the time of the update.

If you are eligible for the Windows 10 May 2019 Update, and have seen the error message as reproduced above, then you have been affected by this USB/SD storage bug. Microsoft says that this error message can pop up on any Windows 10 PC which has an external USB device or SD memory card is attached while trying to go through the update – whether done manually or via automatic update settings.
The cause of the error is that during the installation of the May 2019 update, Windows 10 may inappropriately reassign a drive letter. The following example is provided:
"Example: An upgrade to the May 2019 Update is tried on a computer that has a thumb drive inserted into a USB port. Before the upgrade, the device would have been mounted in the system as drive G based on the existing drive configuration. However, after the upgrade, the device is reassigned a different drive letter. For example, the drive is reassigned as drive H.

Note: The drive reassignment is not limited to removable drives. Internal hard drives can also be affected."
Most consumers wouldn't be concerned about such drive letter reassignments – as long as these are devices that are used as traditional portable storage. However, as The Verge notes, on some "tightly managed business machines any drive letter change could be a big problem".
The suggested workaround is easy, for most people. Simply unplug any USB storage or SD storage device before going through the Windows 10 May 2019 Update process. It looks like this bug will persist for the general release of the May 2019 Update but the issue "will be resolved in a future servicing update for Windows 10," notes Microsoft. Insiders already have access to build 18877 in which this issue is resolved.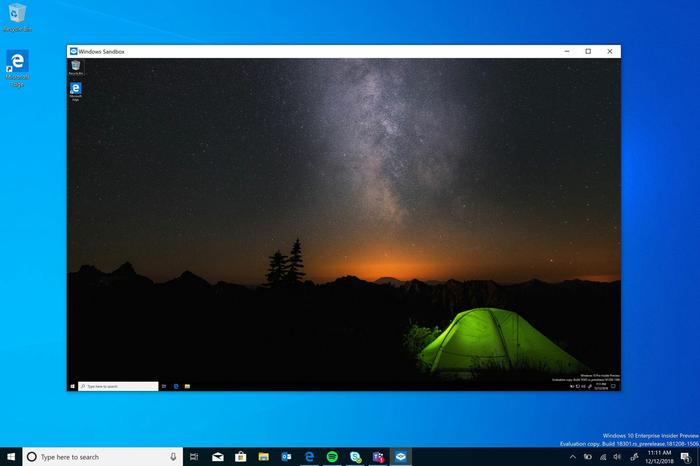 HEXUS reported on some major new features delivered in the Windows 10 May 2019 Update earlier this month. A dedicated article about the new Windows Sandbox was penned just before Xmas.