The previously delayed Windows 10 April 2018 Update, has arrived, just in the nick of time. With just 30 days in April, any later and it would have been May. This feature update to Windows 10 was originally scheduled for the first Tuesday in April but got pulled because of a BSOD bug, and it was only last week that we discovered that it would be dubbed the April 2018 Update.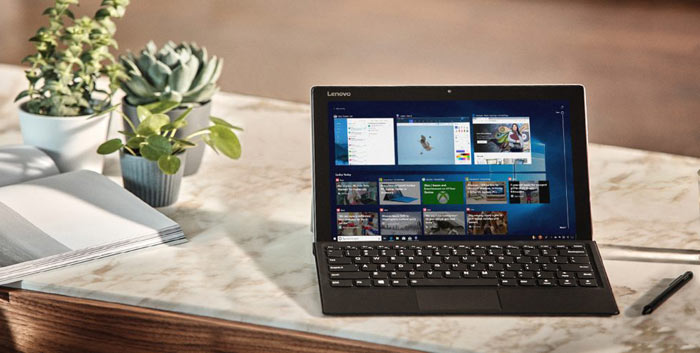 Microsoft has penned a Windows Blog post to coincide with the release, and to sketch out the most interesting and useful new features that it will deliver to users. There are four official highlights, each with its own YouTube video too, which are; Timeline, Focus Assist, new features for Microsoft Edge, and Dictation via Cortana.
Timeline adds 30 days of rollback capability to your PC .It also works cross platform so you can pick up documents you started or edited on mobile using Microsoft Edge or Office 365 on your iOS or Android device.
Focus Assistant is designed as a tool in the war against distractions. It seeks to stem the flow of social media updates, notifications and similar – so they don't get in the way of your working time. Focus Assistant can be toggled in the action centre, or scheduled in display settings, and at the end of the Focus period you will receive a summary of notifications, emails or updates when you were in Focus.
Microsoft Edge gets updated with the following features;
Audio source tab muting,
Full screen reading for books, PDFs, and so on
Secure auto-fill settings
Clutter free web printout options
Grammar tools
Dictation is the last headlining addition to the Windows 10 April 2018 Update. Microsoft has been using natural language processing to accomplish tasks without typing via Cortana. Now it is going to leverage this language skill for a very practical and useful task – dictation. It says that within any Windows 10 program or app you will be able to "simply press Win+H and start talking". It is claimed to be quick and accurate and great for keeping notes, for example.
You can download the April 2018 Update starting today (but not at the time of writing). If you prefer to leave it up to Windows Update to grab and install this feature update that won't happen until 8th May or later.