In the latest Insider Preview Build of Windows 10 there's an interesting new toggle setting. As spotted by Twitter user Vitor Mikaelson, users can select in the Apps & Features Installing apps section, whether to:
Allow apps from anywhere,
Prefer apps from the Store, but allow apps from anywhere, or
Allow apps from the Store only.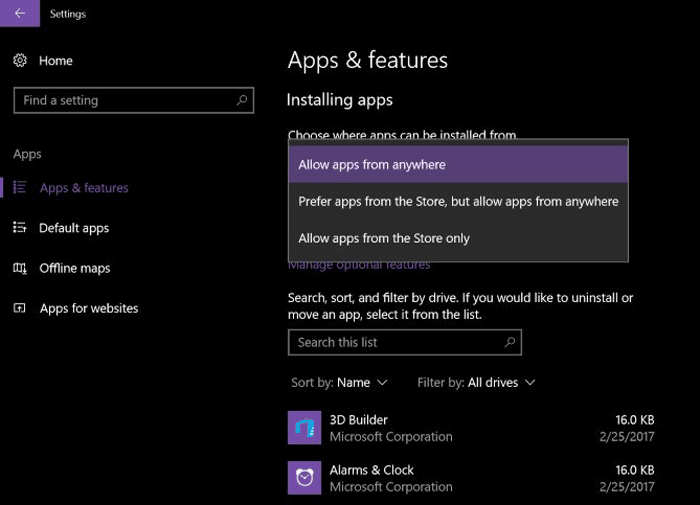 To be clear, this switch only applies its rules to installation. For example, any apps you have installed prior to moving the toggle will stay installed and usable. By default, on new Insider Preview Build 15042 of Windows 10, the toggle is set to the first position; 'Allow apps from anywhere'.
The scope of this setting is very similar to the MacOS Gatekeeper, which has been part of that OS since 2012. Even for power users the restriction might be useful as the setting can be toggled after you have set your PC up with all your favourite programs and apps, suggests MSPowerUser - acting as a kind of malware-guard.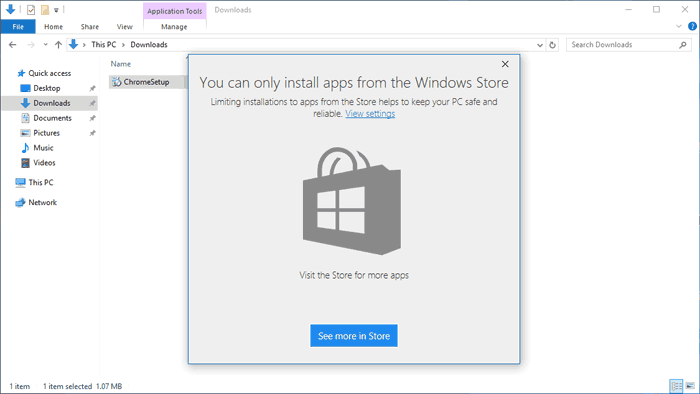 As a reminder, Microsoft is expected to launch an entry level version of Windows which is locked down in that you can 'Allow apps from the Store only', with no choice to toggle this setting off. The so called 'Windows 10 Cloud' could be part of Microsoft's fight against Google Chromebooks but would be upgradeable post-purchase, it is thought. More or less a week after we first heard of Windows 10 Cloud, someone had bypassed the UWP app-only restrictions to install Win32 programs.
Microsoft is expected to release the Windows 10 Creators Update and WIndows 10 Cloud in April.