We have looked at news concerning Windows 10 Cloud a couple of times over recent days as further news becomes available. Most significantly an ISO image of the OS leaked out, as we reported on Tuesday, confirming speculation about the form and function of the new entry level Windows 10 OS variant. As I wrote about the UWP-only restrictions of Windows 10 Cloud, at the back of my mind was whether OS hackers were trying to re-enable Win32 app compatibility some way or another. Already there is evidence that such tinkering has paid off.
As reported by Windows Central, Twitter user Longhorn has been showing off Chrome for Windows and the Windows desktop app converter (Centennial app) running on Windows 10 Cloud.
A small demo of Windows 10 Cloud: pic.twitter.com/gjdZyFhyC4

— Longhorn (@never_released) 8 February 2017
When you try and run a Win32 program in Windows 10 Cloud you will see an alert saying "This version of Windows was made to help protect you and your device by exclusively running Windows Store apps". Longhorn discovered that while standard Windows management tools such as Command Prompt, PowerShell and RegEdit are locked down, Linux Bash isn't. With this unlocked tool he managed to enable testsigning mode so UMCI (user mode code integrity) will let these previously unsigned applications work. The only extra step required after that property change it to run the Win32 app via PowerShell rather than directly.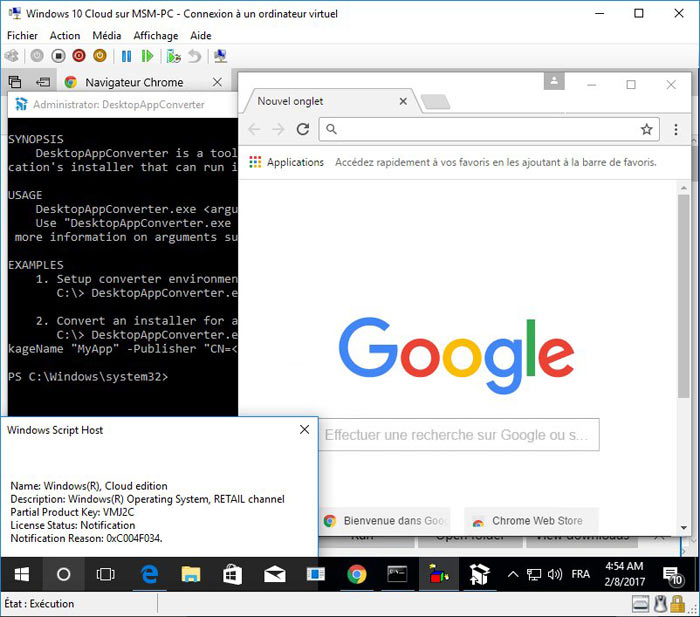 At this time I don't know whether the above tweaks can be applied to run any Win 32 application. With Windows 10 Cloud being so new and obviously in development it could be further locked down to prevent such a restriction bypass. On the other hand OS hackers could come up with more elegant solutions in time.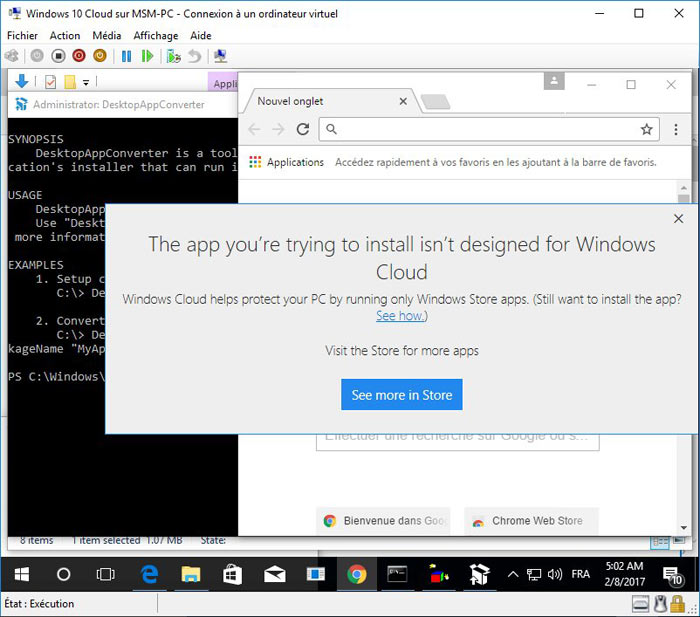 In related news over at MSPowerUser we see that if you attempt to and install/run Win32 apps, and click the "see how" link, as in the image above, Microsoft has put together a Windows Store landing page suggesting you 'Upgrade to Windows 10 Pro' to get all its extra features.