Rosewill has announced a new unit will be joining its range of 80 PLUS Silver-certified power supplies. It's at the extreme end of the range and made to supply enough juice for the most demanding gaming enthusiast machine and turn your CPU and GPU-accelerated dreams into reality.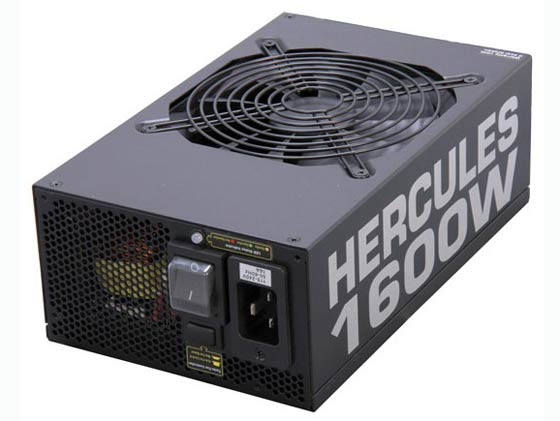 The new power supply is called the HERCULES 1600W, so you already know the maximum wattage of this unit. However it's not a raw-power-brandishing brute which possesses no grace; it is equipped with a 135mm 'silent' fan, packaged in a deluxe silver casing (Ed: looks black to me) and has a maximum 89 per cent efficiency rating. So the HERCULES 1600W will run quietly and coolly and might have been considered a wolf in sheep's clothing if it wasn't for the HUGE billboard-sized type emblazoned upon its side which shouts "HERCULES 1600W".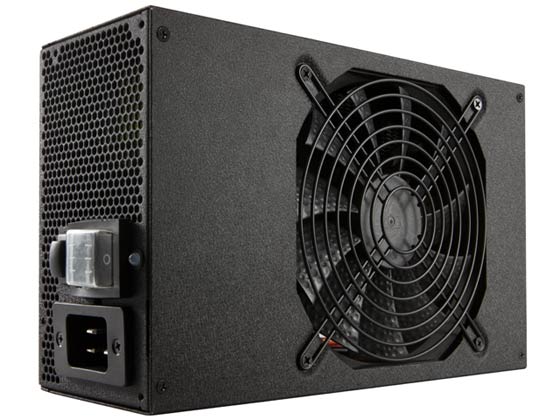 So it's a power supply, and a powerful one, let's move on to the tech specs of the unit, which should be much more useful to interested parties than another paragraph of descriptions, encouraged in the press release, like EXTREME, WHOPPER, MONSTER etc...
HERCULES 1600W

Wattage

1600W

80 Plus Rating

Silver Certified

Efficiency

> 85%, Up to 89%

Fan

Silent 135mm

Connectors

Fixed Cables:

1 x 20+4-pin Main Connector Cable
1 x 8-pin EPS12V Connector Cable
1 x 4+4-pin ATX12V/EPS12V Connector Cable
Modular Cables:

16 x PCI-E 6+2-pin Connectors

16 x 5-pin SATA Connectors

6 x 4-pin Molex Connectors

2 x 4-pin Floppy Connectors

12V Dual Rail

+12V1@ 110A, +12V2@ 50A

SLI & Crossfire Ready

YES

Dimensions

5.9" x 3.4" x 9.5"
The 'silent' fan features an auto-fan regulation control but there is also a 'Turbo' button for maximum performance. Of particular headline-worthy note the HERCULES 1600W has 16 6+2 pin PCI-E connectors. This power supply has plenty of power and connectors to "power a 4 way SLI or Crossfire for the highest-end GPU PC Gaming setup".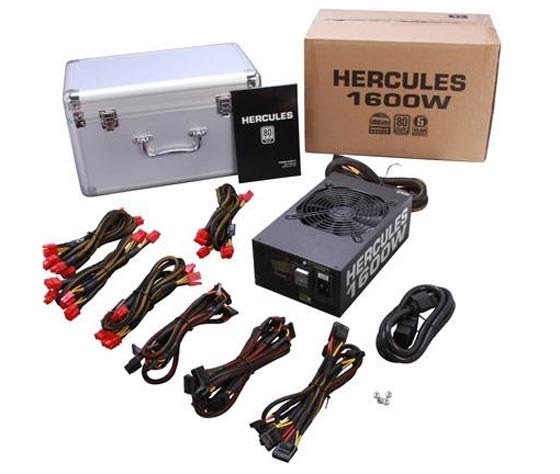 The HERCULES 1600W is shipped in appealing packaging and with a great selection of cables which will appeal to creators of all sorts of heavy-wattage-requiring setups. The press release says it's available now but I can't spot it at any UK dealer, however US dealers are listing this power supply at a colossal $399.99.
Is your rig man enough to take on the HERCULES?