Planning on putting a few Radeon HD 5970s in a CrossFireX configuration? You might just need a little more juice, and Antec has served up a solution in the form of its first 1,200W power supply, the TPQ-1200.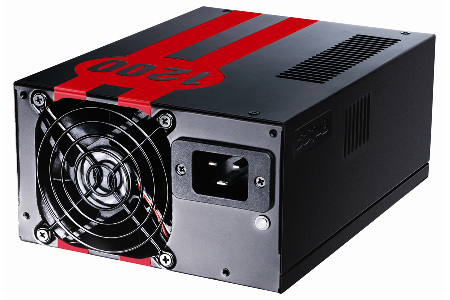 The TPQ-1200, pictured above, is the latest addition to Antec's TruePower Quattro Series and is the first to feature PowerCache technology. It's a term that's new to us, too, but Antec describes it as "a high-performance capacitor that delivers an extra power reserve where and when users need it most".
In addition to PowerCache, the unit boasts 80PLUS Silver certification, guaranteeing at least 85 per cent efficiency, and a handful of other useful features, too. Antec has equipped the TPQ-1200 with a "quiet" 80mm PWM fan, and the power supply makes use of "Advanced Hybrid Cable Management" - meaning only the essential cables are hardwired.
Antec states that the TPQ-1200 is designed to support Intel's latest generation Core i5 and Core i7 processors, and the unit is certified for both NVIDIA Quad SLI and ATI CrossFire. Inside the unit, six +12V output circuits are on hand to distribute power to all your components, and Antec claims the use of Japanese capacitors will also enhance system reliability.
Overkill for most, but for the die-hard enthusiast, it's a snip at just $299.99 and comes backed by Antec's five-year limited warranty.