We didn't catch up with Super Flower at Computex this year but it had some interesting new PSUs on show in Taipei, as one might expect. The Taiwanese power specialist already had a 2000W PSU, which we saw showcased back at Computex 2014. Now it has an even beefier model in the shape of the SF-2500F14HP which is, as per our headline a 2500W unit.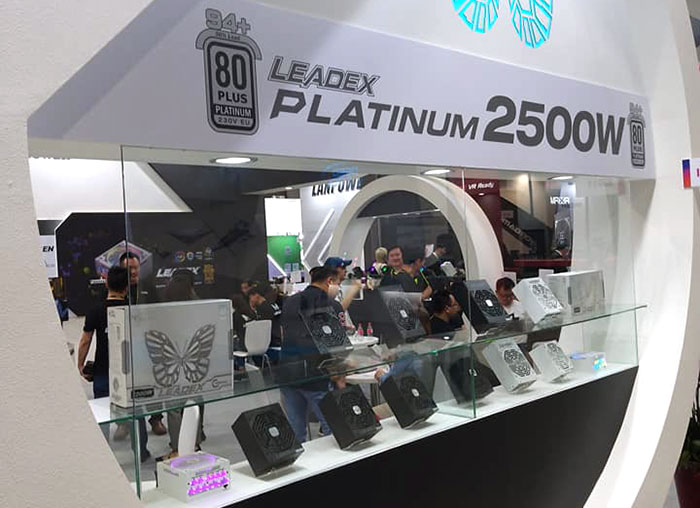 You can see in the pictures that the 80 Plus Platinum SF2500F14HP appears to be rather large. Tom's Hardware reckons it measures the same as the EVGA SuperNOVA 1600 T2, which is 85mm (H) x 150mm (W) x 220mm (L) and weighs in at a considerable 6kg. While crypto mining rigs bristling with power hungry GPUs are out of fashion right now, it is thought such a powerful PSU can still find a niche, for extreme overclockers for example.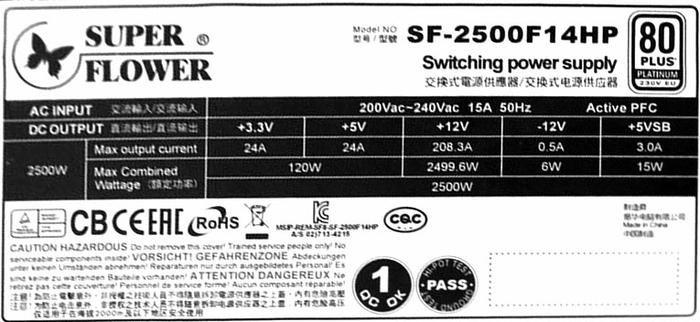 Super Flower is yet to publish an official product page for this component so that's all we have for now. However, the photos I've collected show various important things such as the modular cabling connectors and the output ratings sticker from the unit.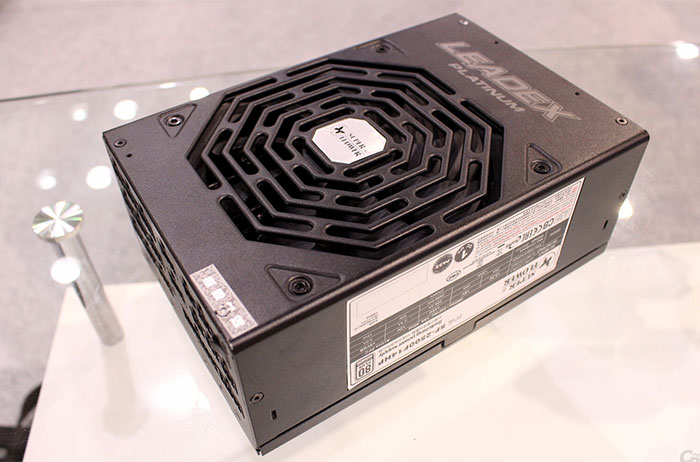 Some other info nuggets about the SF2500F14HP are that it features a semi passive fan control and is certified to 80Plus Platinum EU. ComputerBase says this 2500W beastie will become available in early 2020.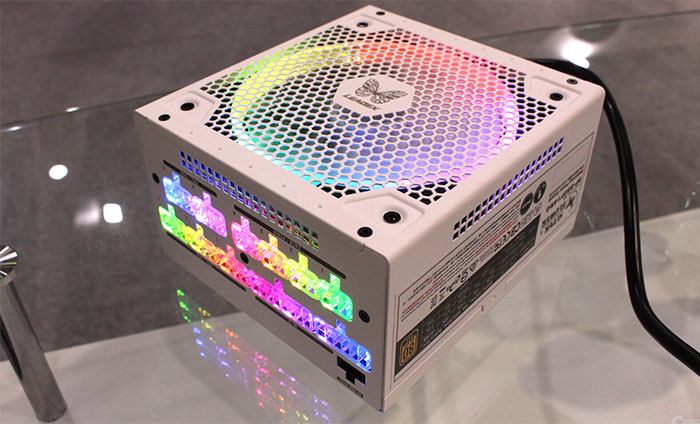 Moving along, another crowd pleaser at the Computex 2019 show for Super Flower was its profusely LED lit SF850F14RG RGB PSU in white. The firm has put RGB LEDs not just in the fan system but into the power connectors too. This 850W Leadex Gold series product has a depth of 160mm.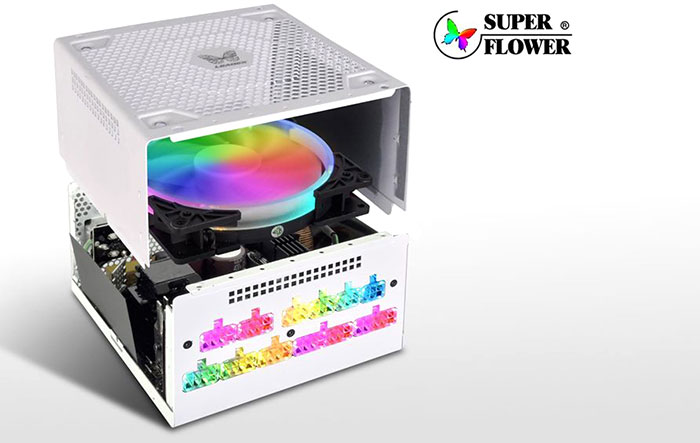 The special quality of the SF850F14RG is of course its lighting, and it has addressable RGB LEDs inside with a switch that allows you to toggle through 16 predefined lighting modes. Alternatively, you can control the RGB lighting via a 5V RGB header, and the PSU lighting is compatible with Asus Aura Sync and Gigabyte RGB Fusion standards, enabling a system-wide colourful synced experience.