Dual layer PCBs, PWM Fan and 80 Plus

Antec are going for some serious high-end performance with the new Signature series of PSUs, packing in loads of performance features that'll appeal to overclockers, power users and those looking for a long lasting PSU that'll contribute to a reliably stable system.

To start off with, the Signature Series uses DC to DC converters for the 3.3V and 5V outputs, resulting in very short transient times, increasing system stability. Antec reckon they've clocked times as low as 10 microseconds, better than the usual 1 millisecond of a typical PSU. I tried to check this but seeing as we only had the wall clock to use, we'll have to take their word for it for now.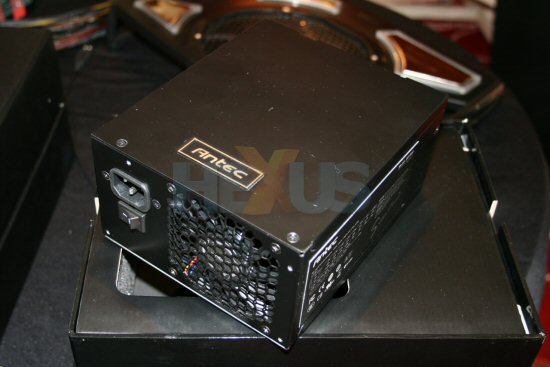 Click for larger image



Fitted with PWM system for fan speed control the Signature PSUs will run nearly silent when not under load. This is because a PWM controlled fan can run at as little as 10% of a fans top speed compared to a voltage controlled fan being only able to run as low as 40% at its slowest. Also Antec has kitted the Signature series with a mass of Japanese components, which Antec say give the series far greater stability and lifespan.

Now, seeing as there's only one fan inside, Antec has tried to clear the airflow inside the PSU and to do this they've used two dual layer PCBs, one inside the top of the housing and the other on the base. This leaves the middle pretty clutter free, meaning more efficient cooling, and less noise.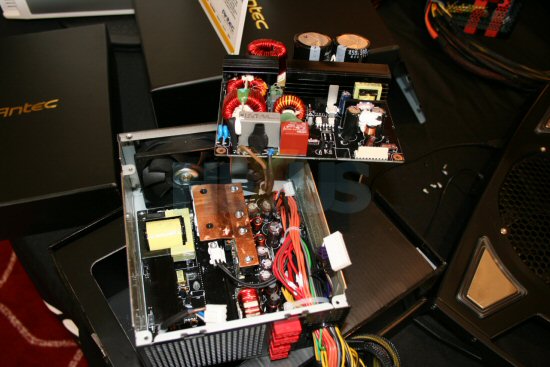 Click for larger image



And finally, the Signature Series has passed the 80 Plus standard, which the highest independently certified standard in energy efficiency… which can't be bad.

All HEXUS CES 2008 content