Razer has launched a new gaming keyboard range fusing membrane rubber dome design with mechanical keyswitches – it calls this Razer Mecha-Membrane™ technology. In other news the Razer Blade Stealth has got an Intel Kaby Lake update, and the Razer Blade 14-inch gaming laptop has been updated with Nvidia Pascal graphics.
Razer Ornata
Razer has launched the Ornata range of gaming keyboards. As you will have read in the intro, these keyboards feature hybrid membrane and mechanical keyswitches. Razer claims this is a "world's first" but I think some Fujitsu keyboards mixed up membrane and mechanical technologies back in the early 90s. (I used to own one of the Fujitsu FKB4700 keyboards, connected to my Amiga CD32 SX1 expansion.)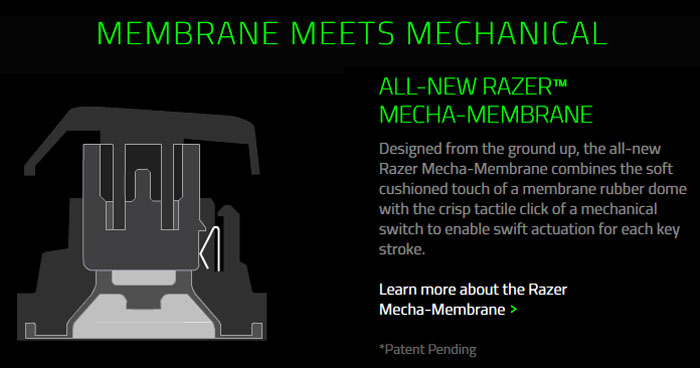 Years of research by Razer found that "users choose membrane rubber dome keyboards for comfort, while mechanical switches are favoured for fast actuations and distinct tactile feedback." Thus it decided to put these two technologies together for "the best of both worlds". The "revolutionary patent pending Razer Mecha-Membrane," is the result and Razer has employed its mid-height keycaps for a particularly good hybrid keyboard action.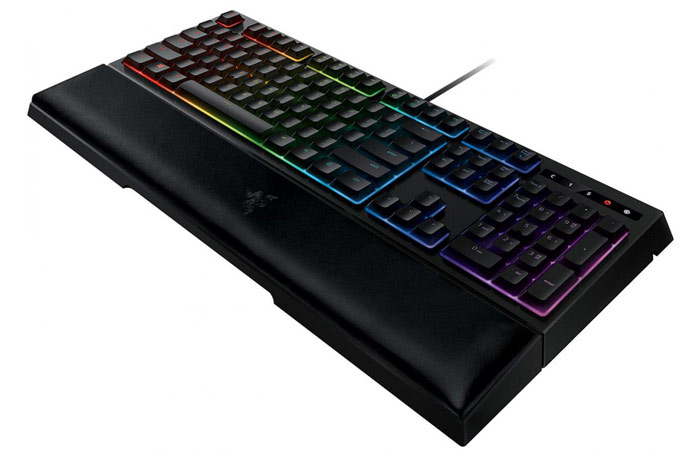 The first Ornata keyboard is the Razer Ornata Chroma which features the company's individually backlit keys driven by Razer Chroma technology. Gamers get 16.8 million colours and a range of effects which can sync across Razer devices. Lighting profiles can be created, shared and used to enhance games such as Overwatch, Call of Duty: Black Ops III, Blade and Soul, and others. A single colour backlight version of the Razer Ornata will also be sold (green LED backlighting).
Razer's Ornata Chroma costs US$99.99/ €109.99 / £99.99, and the single colour Ornata isUS$79.99/ €89.99 / £79.99. You can pre-order these keyboards now for October release.
Razer Blade / Blade Stealth
The 14-inch Razer Blade gaming laptop now benefits from the faster and more efficient Nvidia Pascal GPU architecture. Razer has paired an Nvidia GeForce GTX 1060 (6GB GDDR5) with an Intel Core i7-6700HQ Quad-Core processor as the foundation of this portable PC gaming system.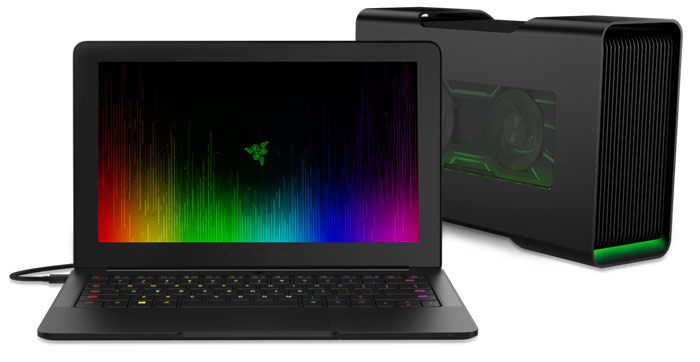 We saw "the ultimate Ultrabook", the Razer Blade Stealth, launched at CES in January and now Razer has updated it for greater processing potency and efficiency. As you would expect from the timing, following shortly after the release of the first wave of Intel Kaby Lake processors for mobile PCs, Razer has boosted its 12.5- inch thin and light gaming laptop with a 7th Generation Intel Core i7 processor. The new processor is joined by a higher capacity battery which can last up to 9 hours on a single charge.