Gaming focussed hardware company Razer has designed what it calls a "first in the world of keyboard mechanical switches." The Razer Ultra-Low-Profile Mechanical Switch is, as it sounds, a very low height mechanical keyboard switch designed for compact portable devices. Despite their short stature the switches feature a true actuation and reset point.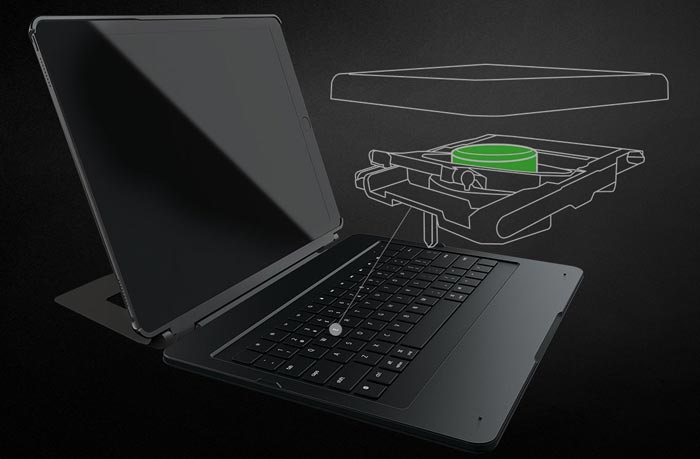 Razer says that the new ultra-low profile mechanical keyboard switch is the result of research and design investments this year. A "new technology" allows for its "extraordinarily thin design". However, we don't get to hear any more details about the tech behind this switch, perhaps they just made many of the components thinner…
In terms of working specs the new keys have a total travel of 1.6mm with an actuation point of 0.9mm and a reset point of 0.6mm. Force to actuate the switches is quite high, at 70g. Razer's keycaps are chiclet style.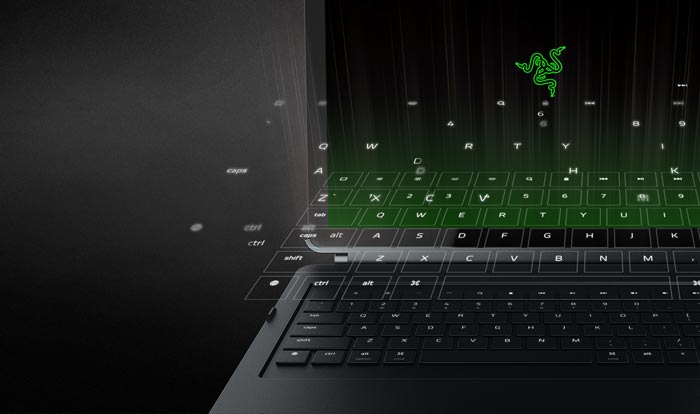 The first shipping product including the new keyswitches is the Razer Mechanical Keyboard Case for the Apple iPad Pro (12.9-inch). This protective keyboard case uses Bluetooth to connect to the iPad, features a metal kickstand, and has a battery life of about 10 hours with max LED brightness or 600 hours without backlighting turned on. The iPad case is available immediately worldwide and priced at $169.99 / €189.99.
Razer will be using these ultra-low profile mechanical keyboard switches in other as yet unnamed products, keyboards and keyboard accessories said Min-Liang Tan, Razer co-founder and CEO.