Acer has announced that the Acer Predator Z850 Gaming Projector is now available. This projector, first seen at CES 2016, is rather an interesting one as it is claimed to be the world's first aimed at the gaming market. Adding further interest is its 'mirror-less ultra-short-throw' design, providing expansive projections with little space between projector and screen. However, as you can see from the article subheading, the Z850 has a major hindrance to customer acceptance, its $5,000 price tag.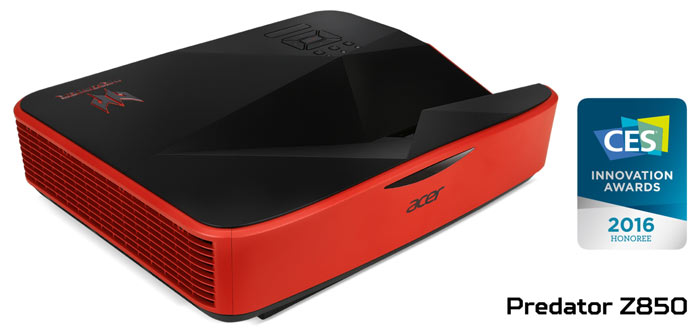 The highlights of this gaming projector are said to be:
Projected 24:9 ultra-wide HD imagery, ideal for parties
Mirror-less ultra-short-throw technology projects large images up to 120-inches from as little as 18.5-inches (47cm) from the screen
High 3,000 ANSI lumens brightness
Laser illumination technology for bright and rich colours

Acer reckons the Predator Z850's 24:9 ultra-wide HD resolution (1920 x 720) offers a gaming display that is a much better fit for purpose than traditional 16:9 screen resolutions. The 120-inch projected display is much less likely to suffer from shadow interference at those crucial gameplay moments, compared to other projectors. Furthermore no special mounts/stand is required; the projector has adjustable feet and sits below and relatively close to the projection surface. When it comes to packing up time no cooling period is required.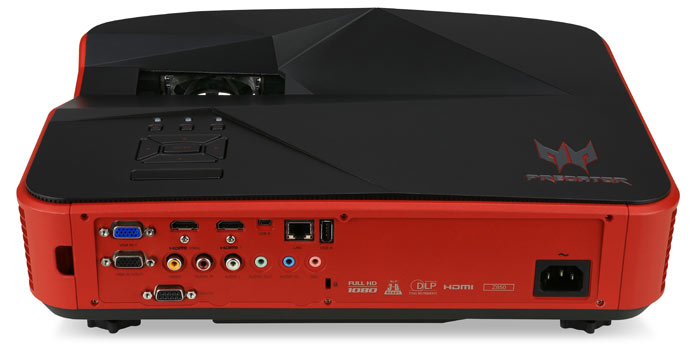 An important component in the Acer Predator Z850 gaming projector is its advanced laser diode. It can deliver wide colour gamut images at up to 3,000 lumens and with a punchy 100,000:1 contrast ratio for deep blacks and crisp whites. Acer's proprietary ColorBoost3D and ColorSafe II help provide tip-top image quality.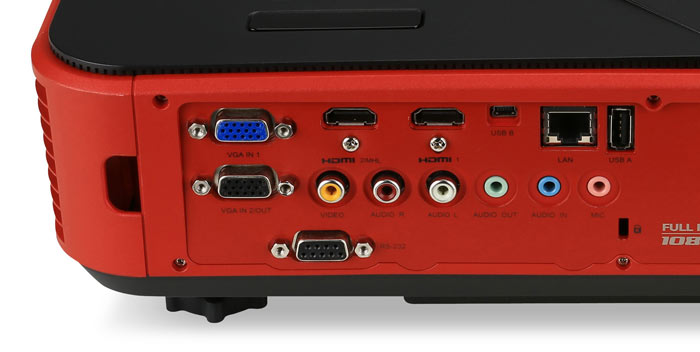 Above you can see the plethora of ports on offer at the back of the Predator Z850. Please note that there are no DisplayPort connectors present. To augment your connectivity options Acer says it can provide an optional Wireless HD-Kit to enable 1080p lossless wireless streaming.
Pricing in the US is set at $4,999 but pricing and product specifications will vary depending upon your location, says Acer. At the time of writing there appeared to be no official product pages live for this device in the US and UK.