Microsoft's second generation Kinect sensor will become available in its PC incarnation from 15th July 2014 according to listings on the online Microsoft Store (both US and UK listings). We heard at the end of March, when Microsoft took the wraps off the Windows version of the device, that we were marching towards launch but it didn't get more specific than that.

The sensor is released still targeting developers. The description of the device suggests buyers "Develop interactive applications that recognise peoples' natural movements, gestures, and voice commands." Also, the Microsoft Store UK page lists the device as follows "Kinect for Windows v2 Sensor (Commercial)".
Microsoft's latest voice and motion sensor for Windows doesn't ship with any software but is expected to be used with the Kinect for Windows software development kit (SDK) 2.0. The new device is said to offer greater "precision, responsiveness and intuitive capabilities" for gesture based applications, which will come to both the Windows Store and Windows desktop. The last time we mentioned this upcoming launch we quoted Razorfish developer James Ashley who said that the Kinect 2.0 offers great value for its capabilities, comparing it to equipment that costs between $8,000 and $9,000.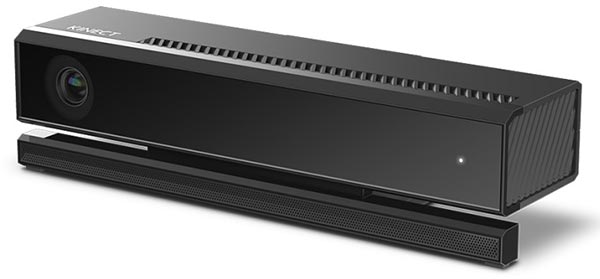 The Kinect for Windows v2 Sensor is listed at $199 in the US and £159 inc VAT in the UK. Both stores offer free delivery and returns.
New York City hackathon
Microsoft recently held a hackathon for Kinect for Windows v2 developers and published details of the most interesting projects, from more than 100 participants, on the Kinect for Windows Product Blog. Particularly impressive, says Microsoft, were many experimental projects using experimental near-field firmware.