Microsoft is now taking pre-orders for its Kinect for Windows v2 sensor. The updated sensor, based upon the one that shipped with all Xbox One systems until now, features much more precision and responsiveness for users and developers.
If you want a Kinect for Windows v2 sensor then it might be a good idea to pre-order as Microsoft says that there are a limited number available and once this inventory has been exhausted people will have to wait until they are "available for general purchase later this year".
The Kinect for Windows software development kit (SDK) 2.0, necessary to make use of this hardware, is said to be available from July. The sensor doesn't ship with any software at all so the public beta of the SDK is all users will have to toy with until developers have created applications specifically for the Kinect for Windows v2. Microsoft says that developers can use the Kinect for Windows SDK 2.0 to build applications with C++, C#, or Visual Studio Basic by using Microsoft Visual Studio 2010.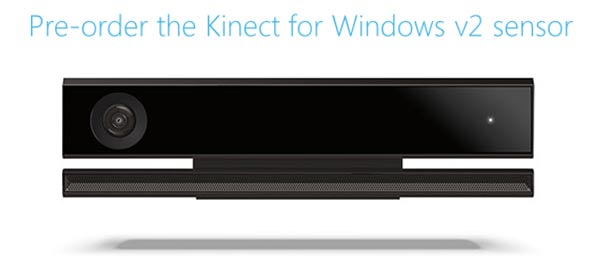 The sensor is available to pre-order in 22 markets from today including; Australia, Austria, Belgium, Canada, China, Denmark, Finland, France, Germany, Hong Kong, Ireland, Italy, Mexico, Netherlands, New Zealand, Norway, Singapore, Spain, Sweden, Switzerland, UK and the USofA. Europeans pay EUR199, in the UK we will have to pay £159 and in the US the v2 sensor is priced at $199.
PC drivers for the Xbox One controller
Major Nelson has announced that PC drivers for the Xbox One controller are now available for download. The drivers will be included in a Windows Update in the future but for now you can get them directly from the links below:
PC Drivers for Xbox One Controller (x86)
PC Drivers for Xbox One Controller (x64)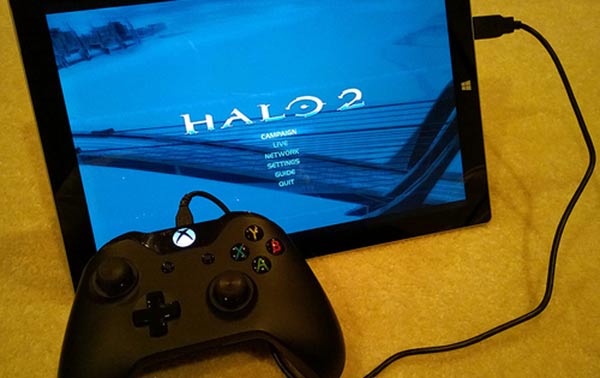 Major Nelson says that, with the above drivers, PC owners will now be able to "play their favourite PC games with what we consider the best controller ever made". Any PC games that could be configured for Xbox 360 gamepad control will work with the new controller. You just need to install the drivers, connect the controller to your PC via a micro USB cable and "you'll be gaming in no time".