Corsair has officially launched the world's first Cherry MX RGB gaming keyboards, the K70 and K95, at Computex today. We previously saw the MX RGB Project keyboard prototype being showed off at CES back in January. At last these keyboards are nearing availability, with the first of these peripherals due to be in retail from late July.
Corsair Cherry MX RGB keyboards
These two mechanical gaming keyboards are the first and only keyboards to feature the German-made Cherry MX RGB key switches. The pair of keyboards employ metal base construction for minimalist looks and long-lasting performance. The keyboards are also loaded with software allowing an array of customisable backlighting colour effects, from solid colours to highlight key groupings, to gradients and ripple patterns - which can provide a visual indication that a macro or in-game timer has ended. The software provides the user with up to ten levels of brightness settings and effects such as background, foreground, action and type lighting to run simultaneously.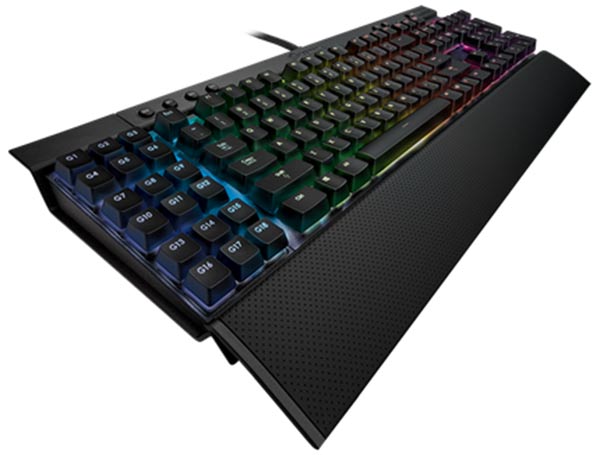 The K95 RGB gaming keyboard features 16.8 million colour lighting, giving users a precise gaming experience combined with the ability to be programmed with up to 108 macros, presets or key combinations on its 18 dedicated G-keys. It also features dedicated media keys along with a 100 per cent anti-ghosting matrix, full key rollover and a 1000Hz reporting rate for fast and accurate input.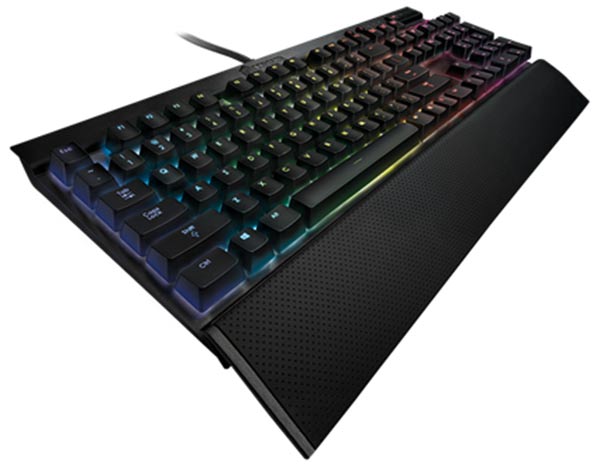 The more traditional K70 RGB keyboard has the same 16.8 million colour keyswitches found in the K95, but the bank of macro-keys is omitted from this model.
Retail availability of the Corsair K95 with Cherry MX RGB red switches will start in late August, this keyboard is priced at $189.99. The Corsair K70 will be available from late July with Cherry MX RGB red switches, whereas blue and brown keyswitch versions will be available from late August. The K70 is to be priced at $169.99. Corsair's keyboards come with a 2 year warranty.

M65 RGB Gaming Mouse
Corsair has also unveiled a new gaming mouse as a perfect sidekick for your new RGB keyboard. The Corsair M65 RGB Gaming Mouse sports an aluminium unibody chassis and features an adjustable weight system to set the centre of gravity. The rodent also sports eight buttons and colour DPI indicator to allow users to confirm mouse speeds. Its 8,200 DPI gaming-grade laser sensor is complimented by a dedicated sniper button for adjusting DPI sensitivity instantly to match mouse speed to gameplay demands.
Priced at $69.99, the Corsair M65 RGB Gaming Mouse is scheduled to become available in late August.