Razer has launched the all-new Razer Mechanical Switch. This is the first mechanical keyboard switch to have been designed from the ground up for gaming purposes rather than to match various typist feel preferences. The gaming PC and accessories company informs us that its new switches were designed following extensive research and have been tested globally by eSports athletes. Yes, of course, it uses gold-plated contacts.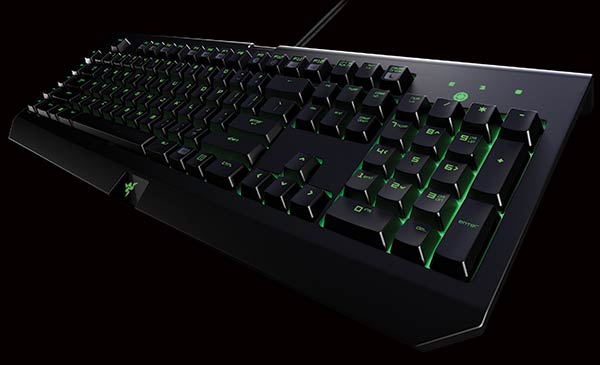 "Instead of focusing solely on typing comfort, as traditional mechanical switches have done, we had to completely rethink the conventional approach behind the actuation and reset points of mechanical switches in order to fine-tune them for gaming," said Min-Liang Tan, Razer co-founder, CEO and creative director. "Our engineers' focus for the specification was on speed, accuracy and durability to bring the unfair advantage to gamers worldwide. The new switch makes the most popular gaming keyboard in the world even better."
Following Razer's research the following major changes were implemented in the Razer Mechanical Switch to optimise it for gamers;
Optimal actuation distance measured and implemented
Distance between the key actuation and reset point reduced by almost half – "double tap effortlessly with blazing speed"
Tested and validated by "the world's most demanding eSports athletes"
In addition to the above Razer boasts that its new keyswitches are made using an ultra-precise manufacturing technique, watched over in a third party factory by its own QA experts. The keyswitches, which utilise gold-plated contacts, have a lifespan of 60 million presses.
The Razer Mechanical Switch will be made available in two types; the Razer Green Switch is tactile and clicky, requiring a force of 50g to actuate, the Razer Orange Switch is tactile yet silent, requiring a force of 45g to actuate. Check out the diagrams below.


So as not to be unfair to rival manufacturers Razer says it is open to supplying its new keyswitches to other gaming keyboard makers. The new keyswitches will also be available in the Razer BlackWidows Ultimate Stealth, BlackWidow Stealth and BlackWidow Tournament Stealth Edition gaming keyboards.