ChefJet and ChefJet Pro 3D confectionary printers
3D Systems has unveiled two 3D printers which print food instead of plastic objects. Working with the sugar lab, a start-up micro-design firm headed by couple Liz and Kyle von Hasseln, the two parties are creating edible chocolate and sugar-based confectionery at home and for commercial applications. The Chefjet and Chefjet Pro are said to be the "must-have companion for the professional baker, cake master, and high-end event and restaurateur," and will launch later this year.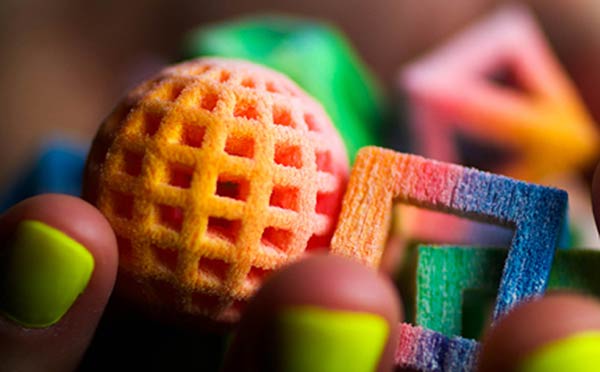 Though most 3D printers in the current market are often used for creating design models and prototypes using materials such as plastic and metal, the new 3D Systems printers are said to be capable of creating sweets in complicated structures that are usually difficult to produce with traditional methods using chocolate or sugar flavours including mint, sour apple and cherry.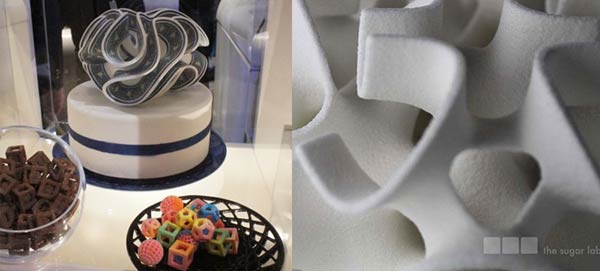 The cheaper model Chefjet will deliver single-colour prints ideal for confections and cake toppers. But for consumers looking for something sweeter for the eye, the advanced Chefjet Pro will produce full colour products. Both printers will come with a digital cookbook, however it will not be the cheapest of kitchen gadgets with prices starting at over £3,000.
"Food is an incredible platform for creativity, experimentation and celebration and we are thrilled to place these powerful 3D printers in bakers and chef's kitchens," said Liz von Hasseln, creative director of food products at 3D Systems. "We invite leading pastry chefs, restaurateurs and event planners to join us in bringing 3D printing into the kitchen."
3D Scanner by Matterform
One big problem for many 3D printer users is the necessity to know how to create digital objects suitable for printing: using 3D modelling packages to create accurate models of components, for example. A stylish and relatively inexpensive colour 3D scanning solution was shown off by Matterform earlier this week.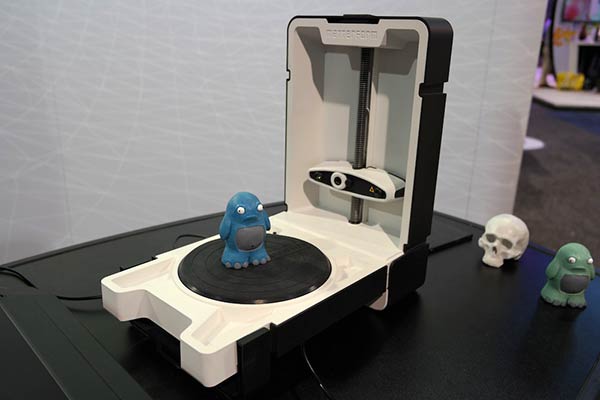 Described as "the world's first truly affordable 3D scanner," the device was unveiled at CES 2014 whilst the company prepares to launch the device next month.
It is made up of a spinning platter and its scanning mechanism which involves a camera and two lasers mounted inside the lid. A pair of lasers and a HD CMOS sensor scan small objects into 3D computer files which can then be outputted through a 3D printer. The turntable system allows objects up to 190mm x 190mm x 250mm tall to be scanned with 0.25mm of accuracy. A scan can complete in just 5 minutes. Objects are saved as .STL, .OBJ or point cloud .PLY files.
With a price of $579 (£350) it seems very affordable for those who can afford to get into 3D printing in the first place. You can use either a PC (Win 7+) or Mac (OS X 10.7+) with the Matterform scanner.
For those interested in more information including features and a full spec list, please refer to the Matterform website.