Corsair and Cherry have got together at the CES in Las Vegas to debut the MX RGB Project keyboard. We first heard about this project thanks to a teaser trailer and associated press release coming from Cherry early in December. Now we have a much better preview images and more detailed video of the keyboard - which boasts Cherry MX mechanical keyswitches and programmable backlighting to give you "virtually infinite key lighting combinations," of colour schemes.
The new keyboard is said to combine German engineering (Cherry) with American creativity (Corsair). The new keyboard is said to be a big step up from programmable 'per key backlighting' introduced by Corsair in 2013 as it introduces the "vast customization and game enhancing benefits of per-key 16.8 million colour backlighting," to PC enthusiasts.
We are told that the keyboard is based upon the Vengeance K70 gaming keyboard but updated with the newly developed Cherry keyswitches and associated electronics and configuration software.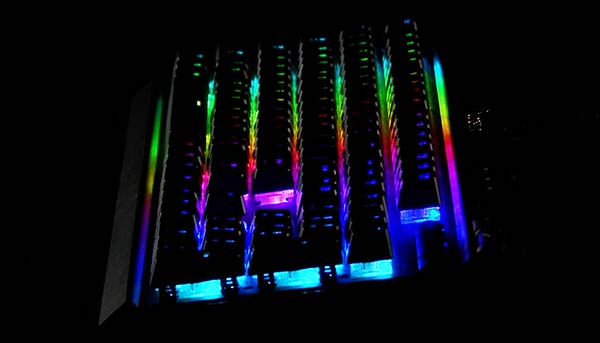 As we found out previously the MX RGB Project keyboard will be configurable with your favourite selection of Cherry MX keyswitches; super-fast Cherry MX Red, the light tactile feedback of Cherry MX Brown, or the tactile and audible feedback provided by Cherry MX Blue. Previously MX Black keyswitches (without pressure point, linear actuation, force approx. 60 cN) were also mentioned as an option but not in the latest press release.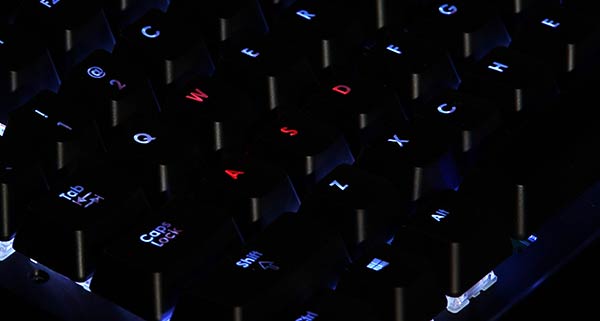 While we can see the new keyboards at CES and in the above video the product is scheduled to ship in the disappointingly nebulous future known as H2 2014.