Cherry and Corsair have announced a new working partnership. Working together the pair will introduce the world's first CHERRY MX RGB based mechanical gaming keyboards, which will be made exclusively by Corsair. These keyswitches are illuminated using the entire RGB colour spectrum – offering all 16.7 million RGB colours.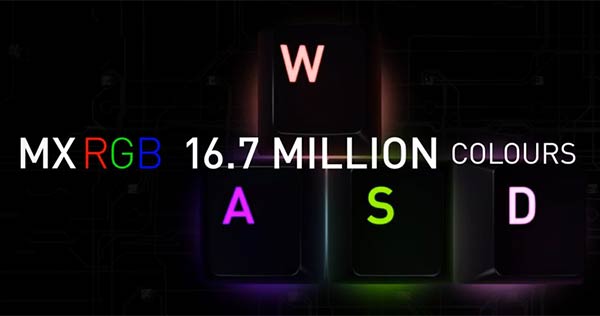 Cherry reminds us that its MX keyswitches are already "appreciated by millions of users due to high precision, the best possible operating feel, and an extremely long service life". These Gold Crosspoint technology based switches will now be enhanced by the Cherry RGB illumination technology. We are told that the tech enables an even symbol illumination using colour choices from the full RGB spectrum at a wide variety of brightness levels thanks to SMD LEDs working in conjunction with a transparent case which includes a scattering surface lens.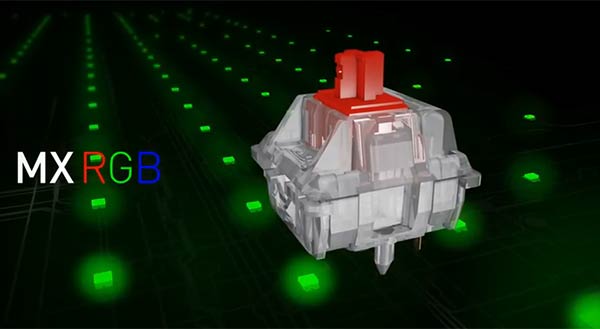 The developers of the new keyswitches think there will be "completely new areas of application" thanks to the colourful and adaptable new tech. Manfred Schöttner, Head of the Computer Input Device Business under the Cherry brand said: "Our RGB switch is the first step in our MX innovation roadmap. With additional, innovative features, we will offer our customers solutions in the area of our mechanical MX switches that go far beyond the features known today. To continue to provide the highest quality standards, we will continue to manufacture our switches in Germany on fully automatic systems."

RGB complimentary to Blue, Brown, Red and Black switches
For years Cherry has used colour codenames to describe properties of its keyswitches. Cherry RGB keyswitches simply offer complimentary illumination qualities to these colour codenamed switches with their different feels and switching characteristics. (When I first saw the press release headline I thought these RGB keys would not be about illumination colour but about having a configurable feel...)

Red module above, seen equipped with transparent case
Cherry says that the new RGB keyswitches will be made available in keyboards with all of the four familiar switching versions popular today. We are reminded of the following colour coded types:
Blue switch: Click pressure point, key stroke with tactile and audible contact feedback
Brown switch: Soft pressure point, key stroke with soft tactile contact feedback
Red switch: Without pressure point, linear light actuation – switching function with a defined force of approx. 45 cN without contact feedback
Black switch: Without pressure point, linear actuation – switching function with a defined force of approx. 60 cN without contact feedback
Both the Cherry RGB keyswitches and exclusive gaming keyboards incorporating them, made by Corsair, will be demonstrated at CES Las Vegas in January 2014.