Today the Cubify Cube 3D printer becomes available in the UK via PC World and Currys online stores. This printer is designed to be a simple and consumer friendly design - in fact this 3D printer was elected the 'easiest to use' and 'most reliable' 3D printer by MAKE magazine and it is even certified for use by children. Currys claims the Cubify Cube 3D is ready to print your 3D files via Wi-Fi as soon as you plug it in.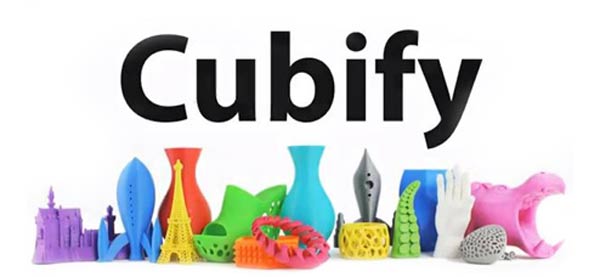 The Cubify Cube 3D (CC3D) printer has the capability to print in sizes up to 5.5-inch (14cm) cubed. Users can choose to print in either recyclable ABS or compostable PLA plastics. You can get print cartridges in a choice of 16 colours including regular, metallic and glowing varieties. However it must be noted that a single cartridge costs £52.80 and colours can only be used one at a time.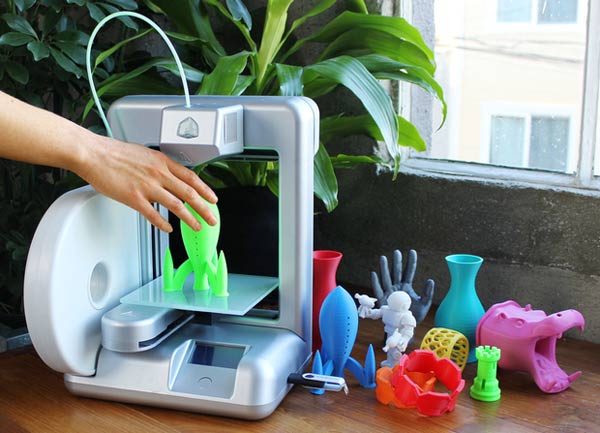 As mentioned in the intro, other than the plug to the mains, the CC3D requires no further wires, it prints data from a wireless connection with your PC or Mac. The CC3D comes with two software packages; "Cubify Invent is entry-level 3D print-optimized design software and Cubify Sculpt is an intuitive and affordable voxel CAD program which allows you to design with virtual clay," says the Currys CC3D page. To get you started there is also a collection of 25 professional 3D designs which you can print out.
The CC3D printer prints in 3D in the most common way; by building up an object on a platform in increments of additional plastic material. For the Cubify that increment value is 0.2mm, "a bit like making a loaf of sliced bread in reverse," says Currys. Unlike many 3D printers the CC3D is built with an eye on safety, preventing user hands from getting trapped in the mechanism or being burnt by the heating elements. Also to make it even friendlier the machine is available in a choice of colours; silver, pink, lime, blue or white.
There is a price for the ease of use and consumer friendliness on offer here. The Cubify costs £1,195. This compares to the £700 self-assembled Velleman K8200 from Maplins. If you are interested in the Cubify Cube 3D printer I found that Pocket Lint did a review of the unit a few weeks ago. They found it easy to use, compact and quiet but repeated the single colour limitation mentioned earlier. Also now the CC3D seems to have an extra piece of 3D model creation software, Cubify Sculpt, not mentioned in the review.