A Canadian startup company is the latest to create a tidal wave of 'investor' interest via Kickstarter by offering a new kind of affordable 3D printer. The Peachy Printer combines a photolithographic process to mould resin and a rising water platform to add depth to make "the world's cheapest 3D printer". This $100 device comes in kit form, to keep costs down. Rinnovated Design has, at the time of writing, raised $175k in 3 days, shooting well over its original funding target of $50k.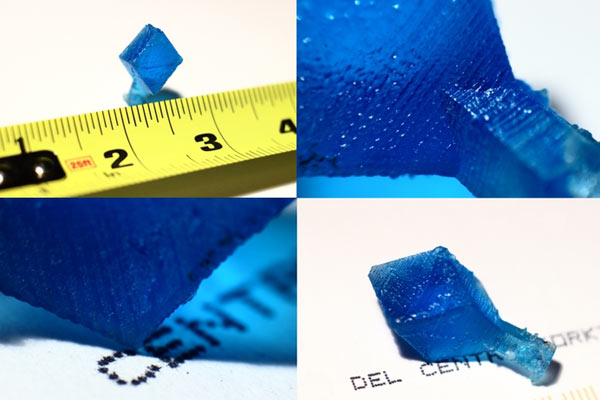 What makes the Peachy Printer special? "Unlike most other low-cost 3D printers, I didn't focus on using cheaper components within the same design. Instead I re-invented how the 3D printer works," said Rylan Grayston of Rinnovated Design. In the video below Grayston explains the 3D printer design and goals of the Kickstarter project. He says that funding is required for improving the software and making high volume parts orders.
As you can see in the video above, the Peachy 3D Printer system can cut costs as the depth axis transport design is simplified thanks to its floating resin system. "The peachy moves a laser beam along the X and Y axes to create the shape of the object, while using a drip system to control the level of the resin on the Z axis which determines the height of the object".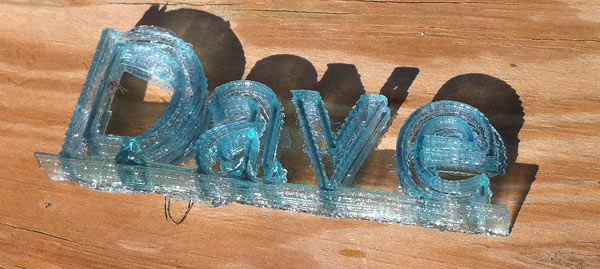 3D scanning too
The Peachy Printer can work with an existing video camera, web cam or DSLR to act as a 3D scanner. To do this scan the Peachy emits a "back and forth laser pattern that simulates a line laser". Your camera picks up this image and some custom software written for Blender creates a mesh of points describing the object in 3D space. The developers say that they are also working on a feature to create a "texture map from the footage and apply it to the 3D models mesh automatically".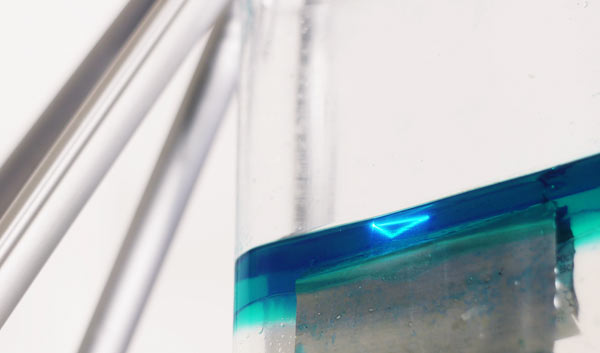 It's great to see a new approach to 3D printing that is affordable and has a lot of potential for refinement. The printer is estimated to ship in July/August 2014. (all prices quoted are in Canadian Dollars).