An interesting new Kickstarter project is soon to be launched for an all-in-one 3D peripheral. The upcoming AIO Robotics Zeus is said to be the world's first all-in-one (AiO) 3D copy machine. This device is touted as being able to scan, copy, print and even fax 3D objects. The Zeus is the brainchild of two University of Southern California computer science PhD students, Jens Windau and Kai Chang, reports GigaOM.
The home page for this upcoming device from AIO Robotics is pretty sparsely populated with any kind of detail except for that "The Future Of 3D Printing Has Arrived" and the Zeus Kickstarter project is set to begin on 4th September. The team will have more information ready by then to convince potential investors that it is a project worth backing.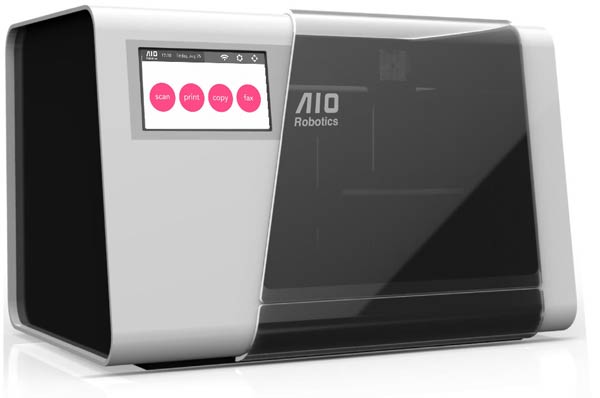 Luckily the developers of Zeus have posted a few more details about their AiO 3D scanner in the RepRap forums. Firstly concerning the price that the peripheral will sell for; it will be less than buying the popular competing MakerBot Replicator 3D printer and MakerBot Digitizer scanner.
The machine contains an on-board computer (which is ARM based) and can be controlled completely without the need for an attached PC via its built-in 7-inch touch screen interface. Inside the machine you will be able to scan and print objects/parts that fit upon the 12-inch turntable. In preliminary tests the machine, built from CNC-machined aluminium "to ensure super rigid structure", printed reliably at 100 micron resolution but the developers believe that prints at "75 micron or even 50 micron are totally possible".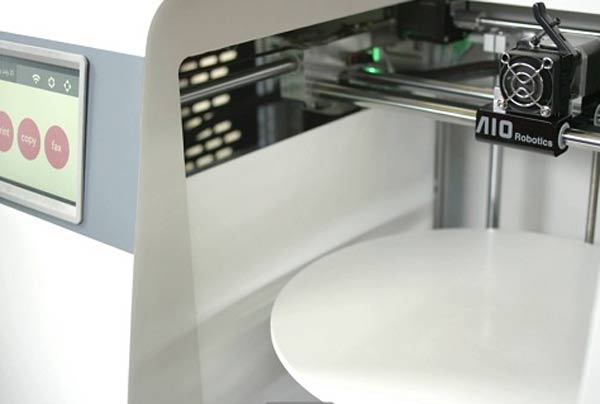 What's a 3D fax?
From the information I have seen the 'fax' functionality will be used for sending a 3D object to another user with a Zeus machine, not to any old antiquated fax machine. For the transmission of these 'faxes' the Zeus uses your internet connection. All other functionality is available without an internet connection but the Zeus can work faster with an internet connection as in its current configuration it (optionally) uploads scanning data to the cloud for 3D reconstruction processing.
As long as the Kickstarter goal is realistic and the price to backers reasonable it looks like this is a successful Kickstarter in the making. Hopefully a lot more details will be provided at project launch.
Incidentally, in other crowdfunding news, the record breaking Ubuntu Edge project didn't make it, raising 'only' $12.8 million of its $30 million goal.